Space Camp Turkey's special themed 2019 International Summer Camp Program, which was organized to increase the awareness about World Asteroid Day has ended with several different unique activities being completed.
Space Camp Turkey's special themed 2019 International Summer Camp Program, which was organized to increase the awareness about World Asteroid Day has ended with several different unique activities being completed. Guest speaker Professor Doctor Serdar Evren and his presentation received a standing ovation from the audience.
A total of 107 students and teachers coming from 9 different countries including USA, France, India, Kyrgyzstan, Russia, and Slovenia participated in this "Asteroid" themed summer science camp program during the week of June 23-29, 2019. In addition to Space Camp activities, the participants got to learn more about asteroids by completing educational and entertaining activities such as "Asteroid Impact Craters" and film screenings at the digital planetarium. Head of Astronomy and Space Sciences Department at the Faculty of Science in Ege University, Professor Doctor Serdar Evren, gave a presentation titled "Celestial Bodies Threatening Our World" where he explained the mysteries of asteroids, comets, and meteorites.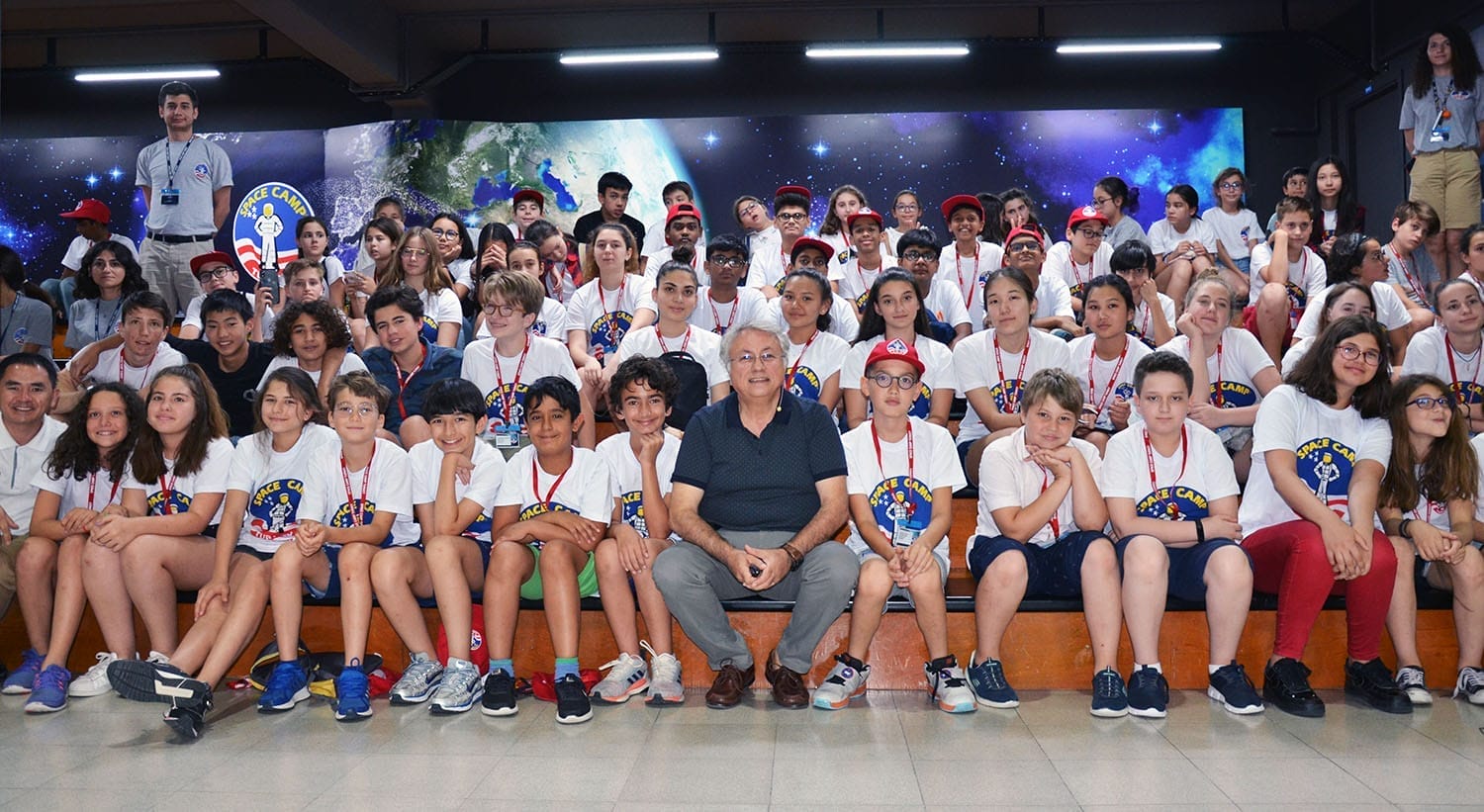 Asteroid Impact Craters Activity
During the Asteroid Impact Craters Activity, the campers learned about recent asteroid strikes and the effects they can have. They examined their significance in the history of the planet, and what they do to the surface of a planet when forming a crater. The campers experimentally learned how the size and impact velocity of a meteorite determines the size of the crater.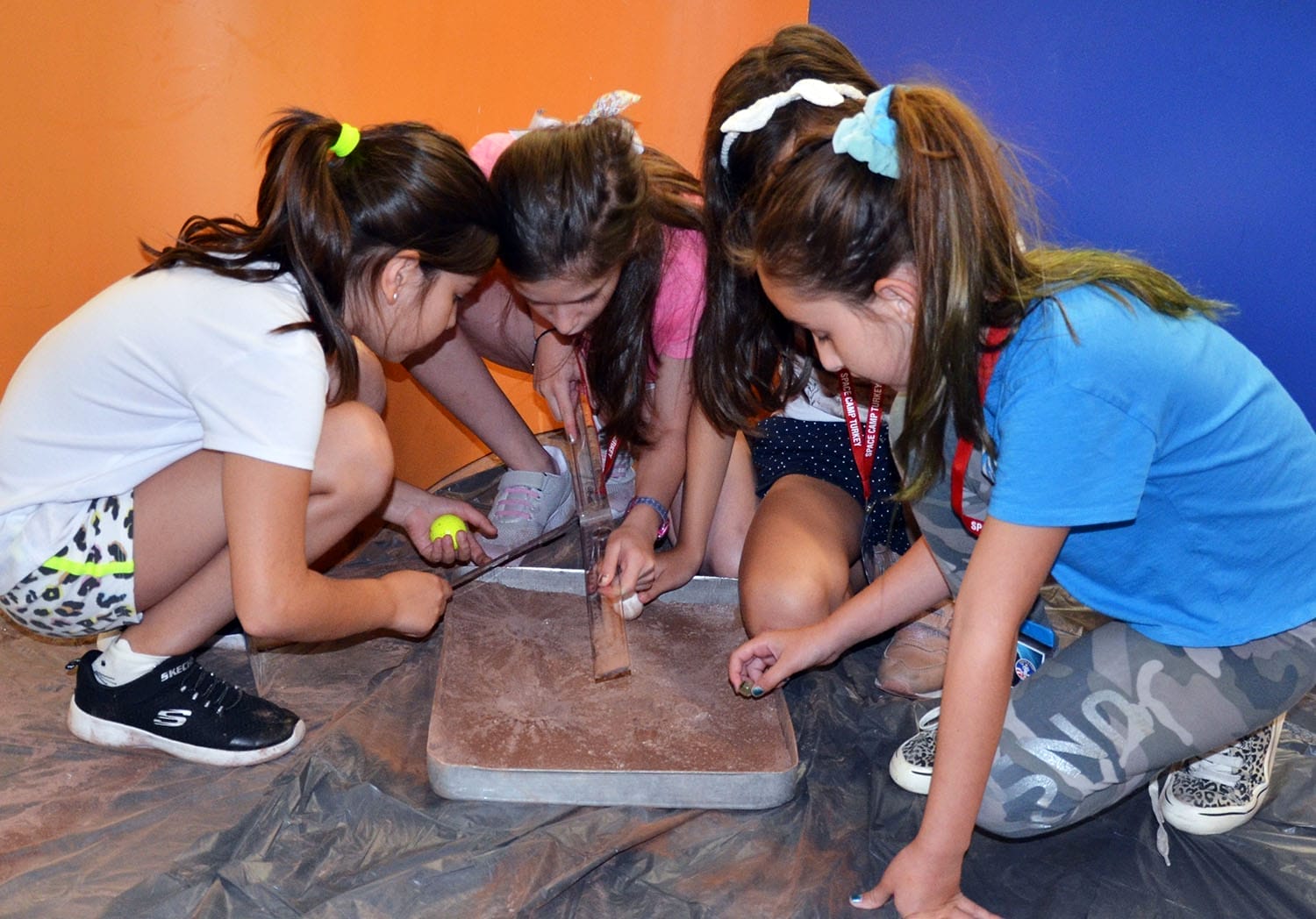 Planetarium Show
One of the most anticipated activities was the Asteroid Mission Extreme Planetarium Show. The Mission Extreme movie took the audience on an epic journey to discover the possibilities that asteroids present for space travel. Campers had a chance to explore what it would take for astronauts to reach an asteroid and tame it for our use, as well as how such an extraordinary adventure could benefit humankind.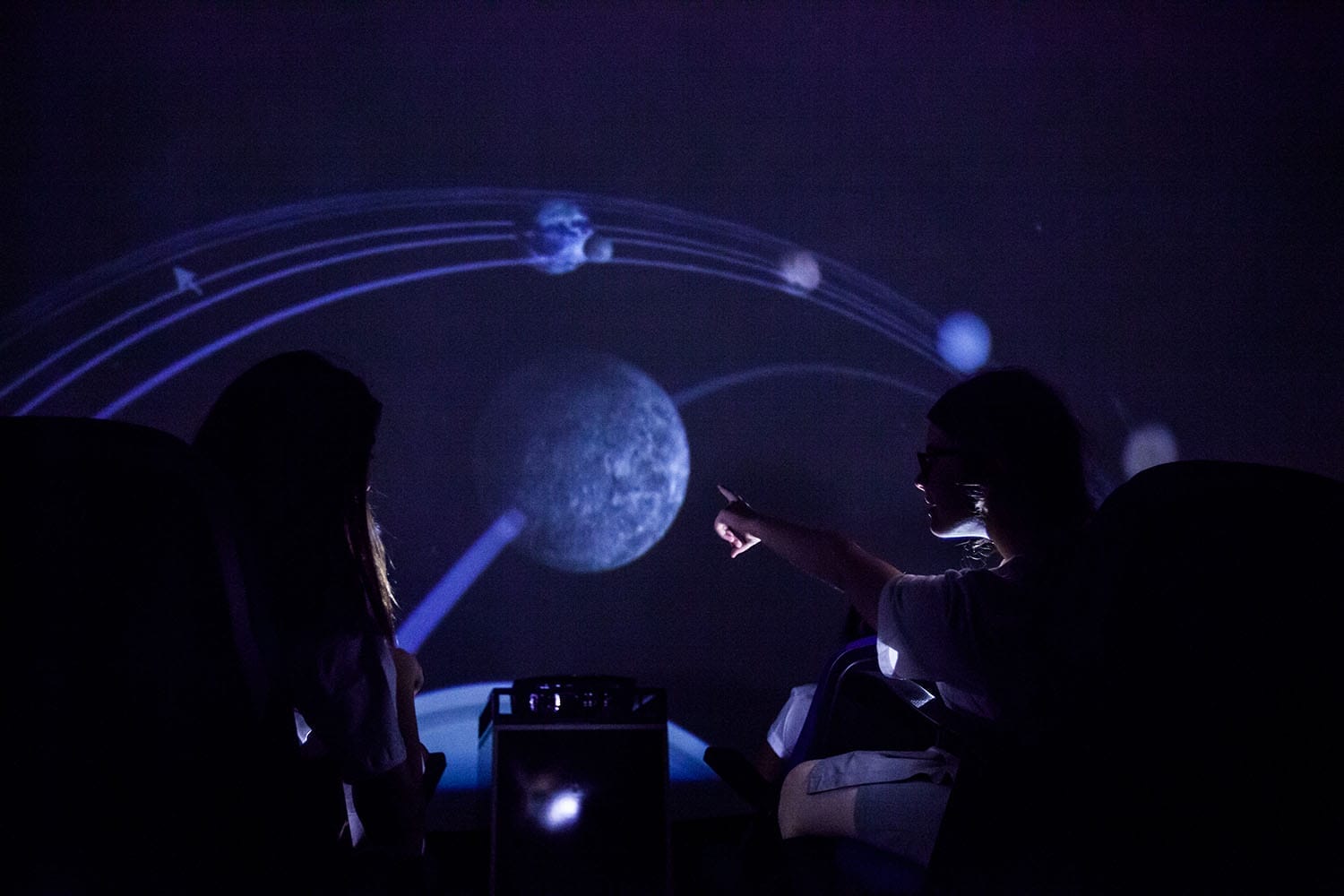 First Participants from India
This year, for the first time in Space Camp Turkey's history, a group of Indian students participated in the International Summer Camp programs. Teachers Janet Mathew and Vibhavari Sharma, who accompanied the 12 Indian students attending the Galactic Summer Camp program, expressed their satisfaction with the following words;
"Space Camp Turkey was astounding once in a lifetime experience. We had an amazing time of interaction with different people of varied culture. We tried new food and got an opportunity to enhance our knowledge of space. Being a part of the asteroid themed week, made this experience so much more special for us. They have a well-experienced team to take care of children ensuring that they learn about space through interesting and exciting activities. They have well-designed simulators. They have many team building activities. They have a well-organized and planned Schedule for children as well as for teachers. The staff of SCT is extremely helpful and cooperative. I would highly recommend this camp to everyone, as the activities are very inspiring to push their limits of knowledge and skills to keep their goals higher."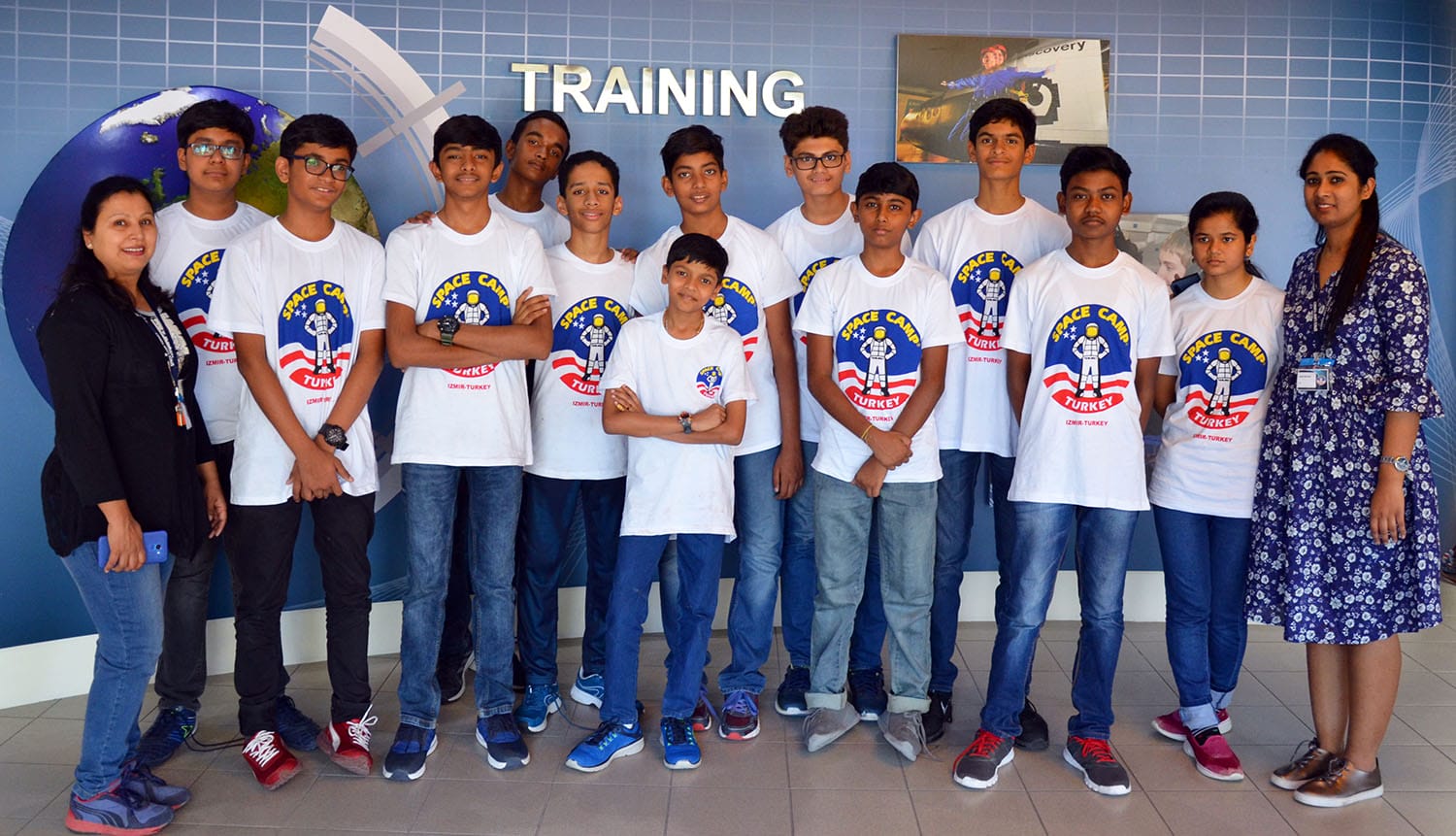 Space Camp Turkey, one of the two space camps in the world, will continue running its 2019 summer youth programs throughout the summer. Galactic Summer Camps that start with the closure of schools and continue throughout the summer with different options and contents, will be celebrating the 50th anniversary of the historic Apollo 11 landing with a themed program called "Apollo Week" during the week of July 14-20. International Summer Camp programs will continue until August 24 and participants from countries such as China, Georgia, Lithuania, Bulgaria, Greece, Romania and Poland are expected to attend.
Kristia Grandison, chaperone of French Saint-Denis International School, shared her thoughts about her whole Space Camp Turkey Summer Camp experience.
WHAT IS ASTEROID DAY?
Asteroid Day (also known as International Asteroid Day) is an annual global event which is held on the anniversary of the Siberian Tunguska event that took place on June 30, 1908, the most harmful known asteroid-related event on Earth in recent history.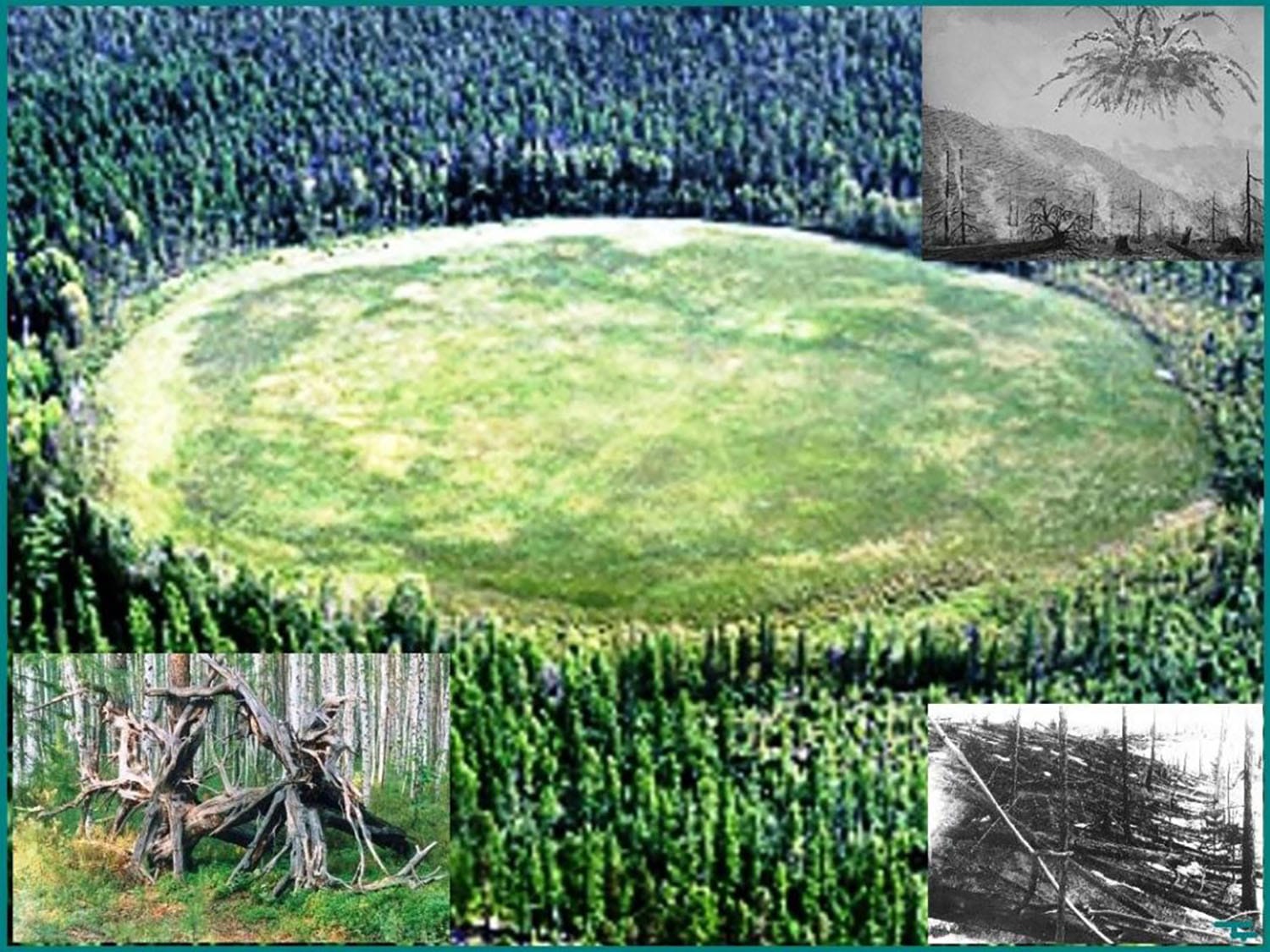 111 years ago, after the "Tunguska Incident" that took place in 1908, great damage occurred in the natural environment, but no part of the asteroid could be reached.
The United Nations has proclaimed it be observed globally on June 30 every year in its resolution. Asteroid Day aims to raise awareness about asteroids and what can be done to protect the Earth, its families, communities, and future generations from a catastrophic event.