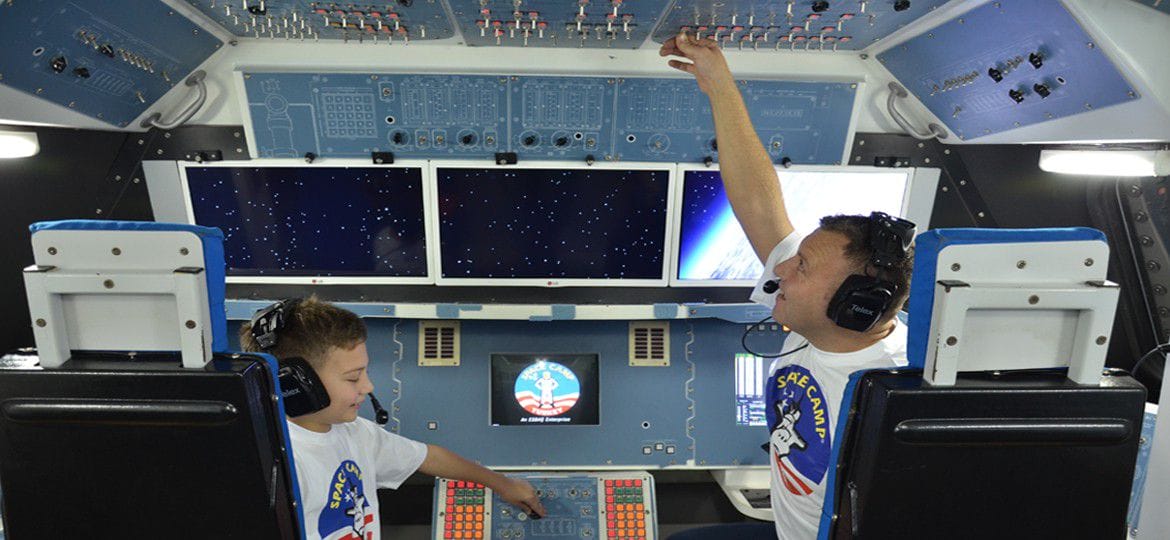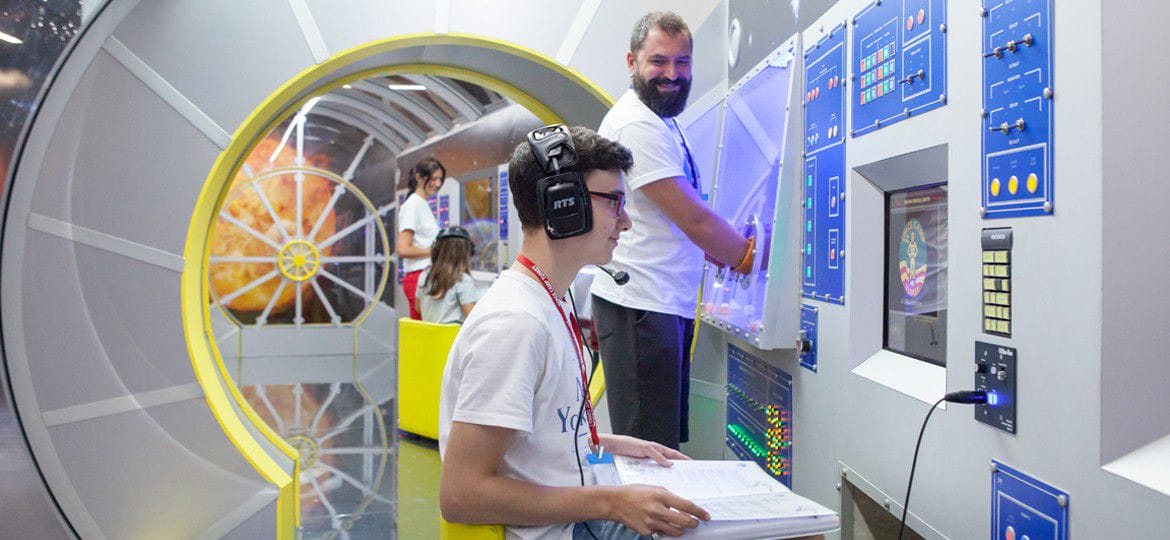 ---
Program Content
Program Date
Age Range
Price (Per Person)
Turkish
7-10
280$
English
7-10
300$
Check In:
Friday 5-6 pm
Check Out:
Sunday after 11:00 am graduation
---
Family Space Camp is a weekend program in which the child participates with one of his/her parents (or a companion over the age of 18). Family Space Camp program provides families an overview of space exploration where they reinforce their bond with their children and create special memories while they experience space simulations participate at Space Camp Turkey. The program, which is specially created for the parents and the child between the ages of 7-10 to spend quality time together, is especially preferred by parents who cannot spare time for themselves and their children in their busy work schedule. While adults observe their children's self-confidence development by the hour as they work together to accomplish their goals, the parents also find answers to their questions about space. 
Observe the celestial objects in our night sky and watch NASA educational films
Have amazing amounts of fun riding three different astronaut simulators together (*)
Build and launch hot air balloons as a team
Participate in our "Strange Science" lab experiments
Virtual reality adventure with Hurricane 360 VR Simulator
3D space adventure with Riot 3D Ride Simulator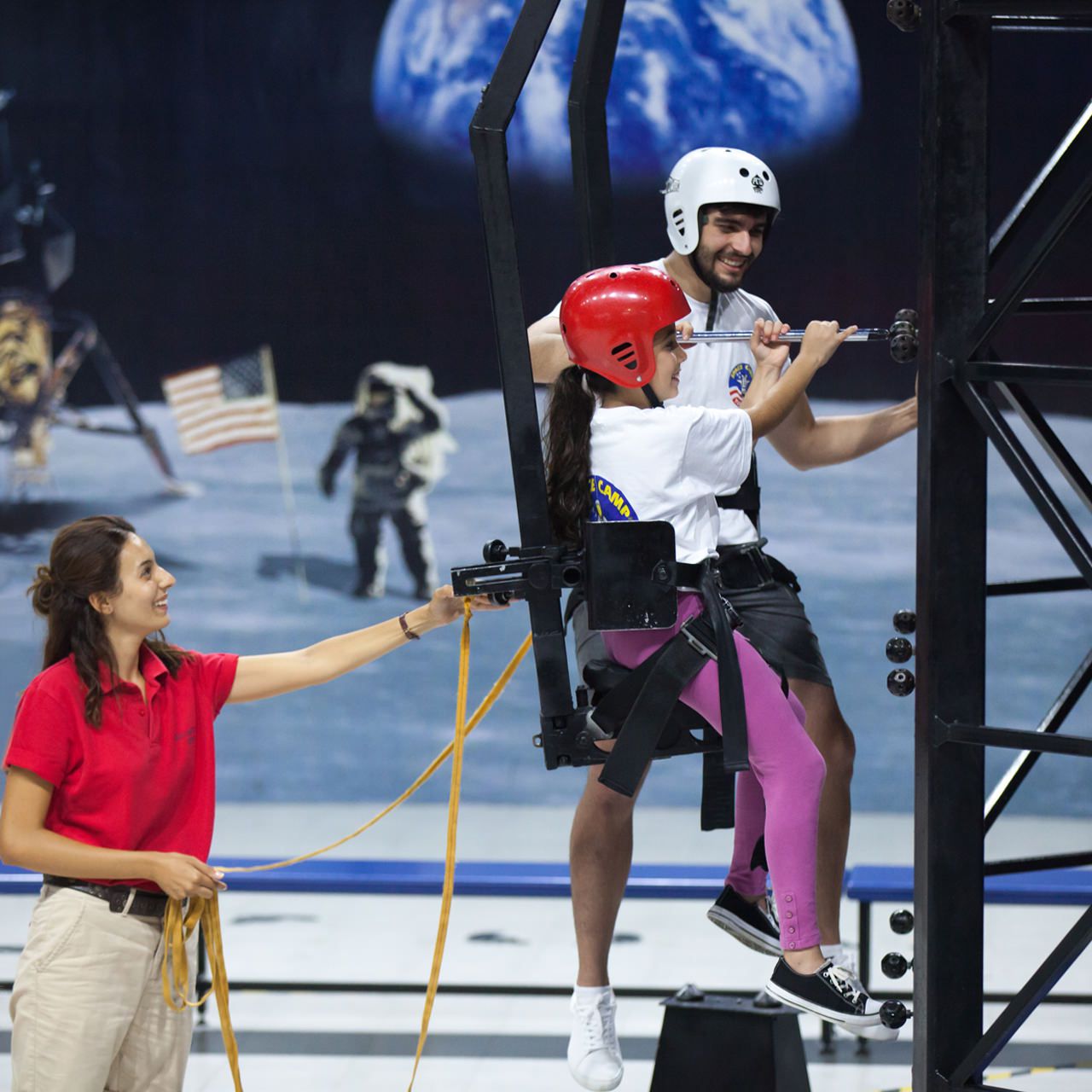 Families who will join as a father-daughter or mother-son pair will be accommodated in separate dormitories.
Campers must be at least 4 feet (120 cm) tall and weigh no more than 210 pounds (95 kg) to ride the simulators.
---
Space Station Mission
This activity is the highlight of the program!
During our simulated Space Station Mission, campers are assigned special positions (such as Payload Specialist, Mission Scientist, or Flight Engineer).
Parent and child can participate in the shuttle mission side-by-side as Commander and Pilot, or perhaps as Flight Director and Capsule Communicator
Each crew member is integral to the success of the mission. If a team member neglects a vital duty or assignment, it may have an adverse effect on the outcome of the flight
---
Testimonials
Applying student-centered teaching methods and transferring information by practicing and applying in the framework of a program makes a great contribution to the students' scientific thinking and self-confidence development. I would like to thank all the camp staff for their professional approach and interest.

MEHMET KURT

Teacher | Turkey
Dates and Prices
Prices are subject to change.
Tuition for two includes meals, accommodations, t-shirts, hats, and educational program materials.
Participation certificate will be given at the end of the program.