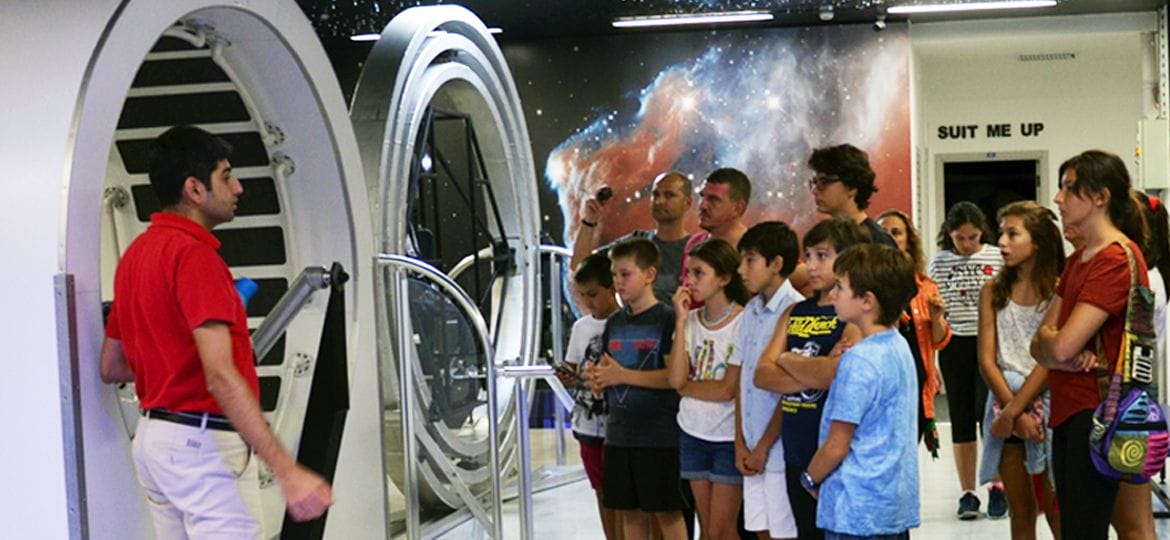 ---
Program Content
Program Date
Age Range
Price (Per Person)
Turkish
July-August
7-15
20$
English
July-August
7-15
26$
Check In:
Check Out:
---
The participants will be informed about the subjects below:
The Flight process of Space Shuttles and Space Station
Design using electronic circuit components and imagination
Observation of NASA designed Astronaut Training Simulators
Basic concepts of science
Space suits
Growing plants in space
Constellations and their positions in the sky via our Planetarium
Properties of Mars
Living and working in space
SAMPLE SCHEDULE
13.45 Arrival / Program Orientation
14.00 MaKey MaKey Station
14.30 Agriculture in Space / Mars Tour
14.45 Training Center Tour*
Multi-Axis Trainer
Space Station Mobility Trainer
1/6th Gravity Chair
Zero-Gravity Wall
Manned Maneuvering Unit
5 Degrees of Freedom Chair
15.15 Planetarium
15.45 Discovery Space Shuttle, Mission Control and Space Station Tour
16.00 Space Suits
16.15 Living in Space
16.45 Strange Science / Simulator Show
17.00 Departure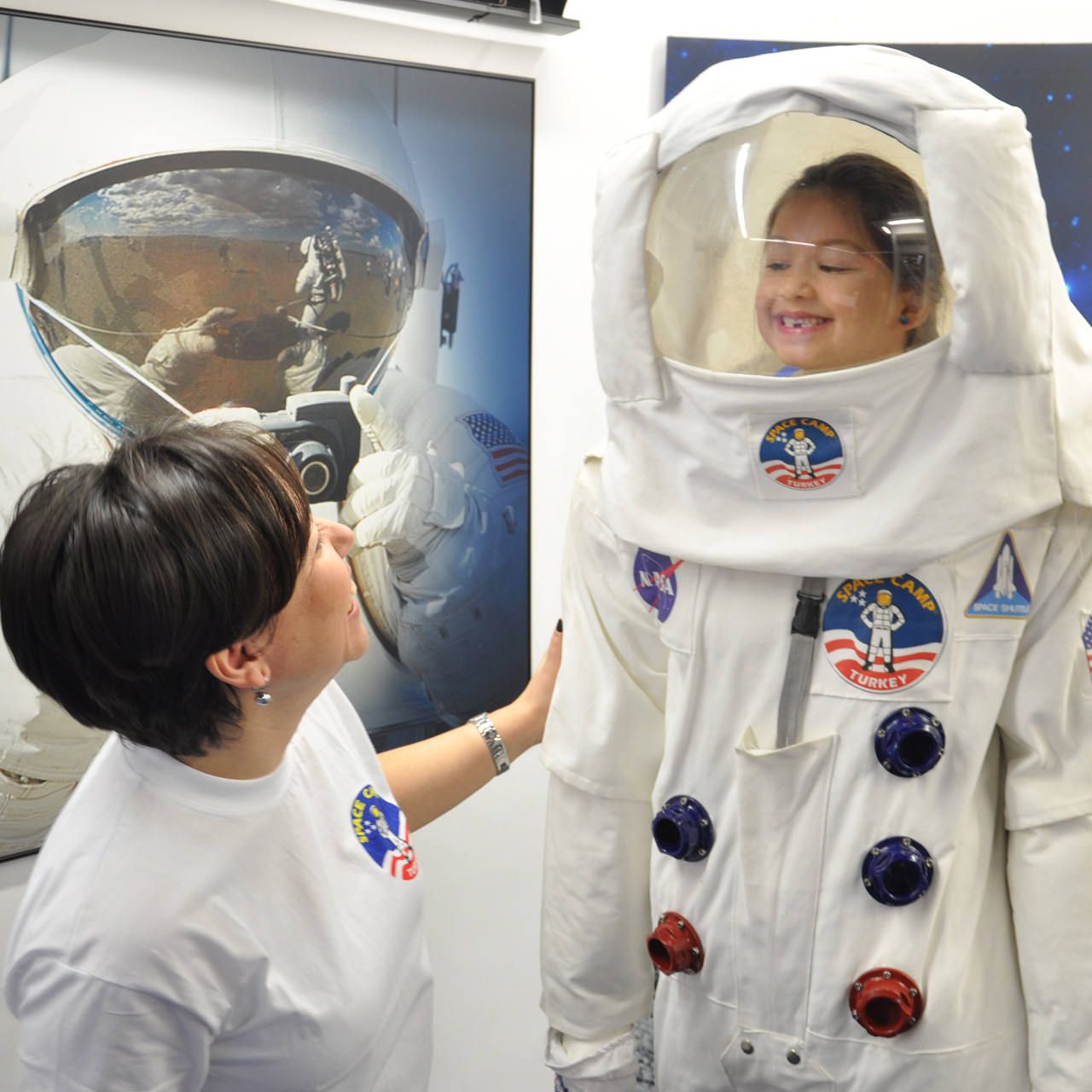 Simulators are not used by participants in this program.
---
The program is for the participation of children aged 7-15 and parents (adults over 18 years of age) together.
A parent / adult can participate with up to three students or one student with more than one adult / parent.
Prices are subject to change.
Participants do not use simulators.
Minimum number of participants is 15.