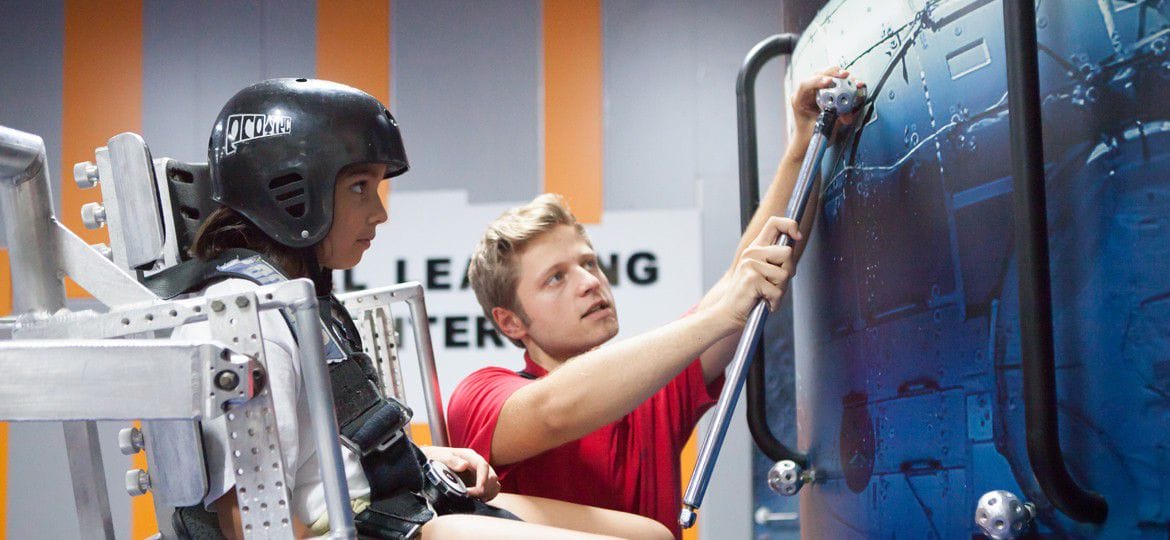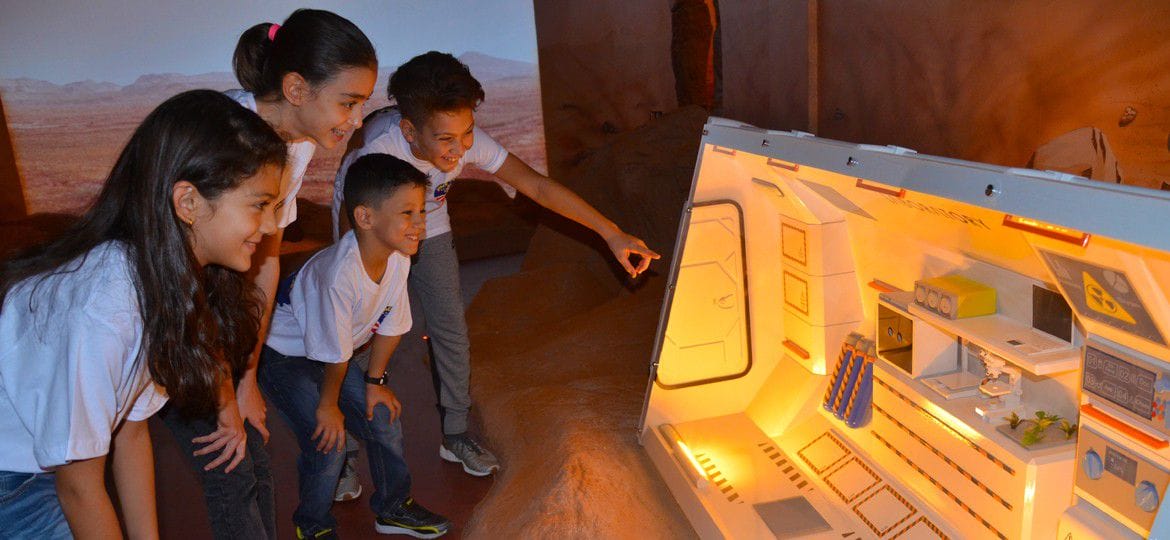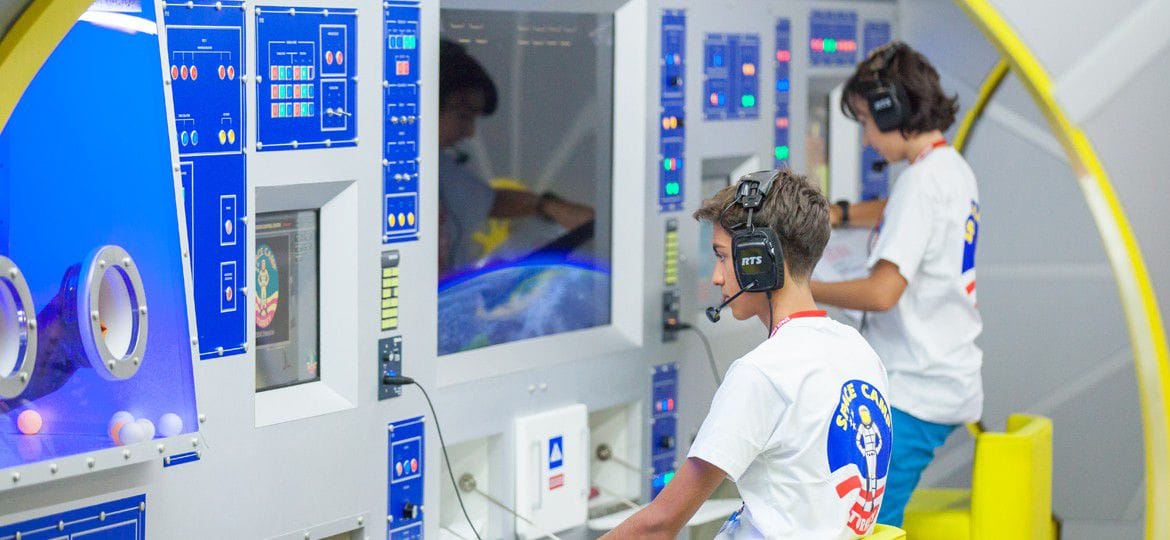 ---
Program Content
Program Date
Age Range
Price (Per Person)
Turkish
June-July
10-13
340$
English
June-July
10-13
370$
Check In:
Check Out:
---
Journey to Mars Program
Journey to Mars Program participants build their own Mars Exploration Rover with the LittleBits™ Space Rover Inventor Kit in the Journey to Mars Program, where the red planet, Mars and its features are discussed in detail, with manned flights planned for the 2030s.
Exploring "new worlds" by designing a Mars Rover with the LittleBits™ Mars Rover Kit
Looking into the Future Mars Generation with 3D mapping projections and realistic habitat modules
Experience the astronaut training simulators (*)
Virtual Reality Adventure with the Hurricane 360 VR Simulator
The introduction of space suits
Studying constellations and their positions in the sky with our Planetarium
Gaze upon the Moon's craters where Apollo modules landed, Jupiter's distinct swirling stripes, Saturn's famous rings, and shimmering constellations through our 10-inch telescope through our rooftop observatory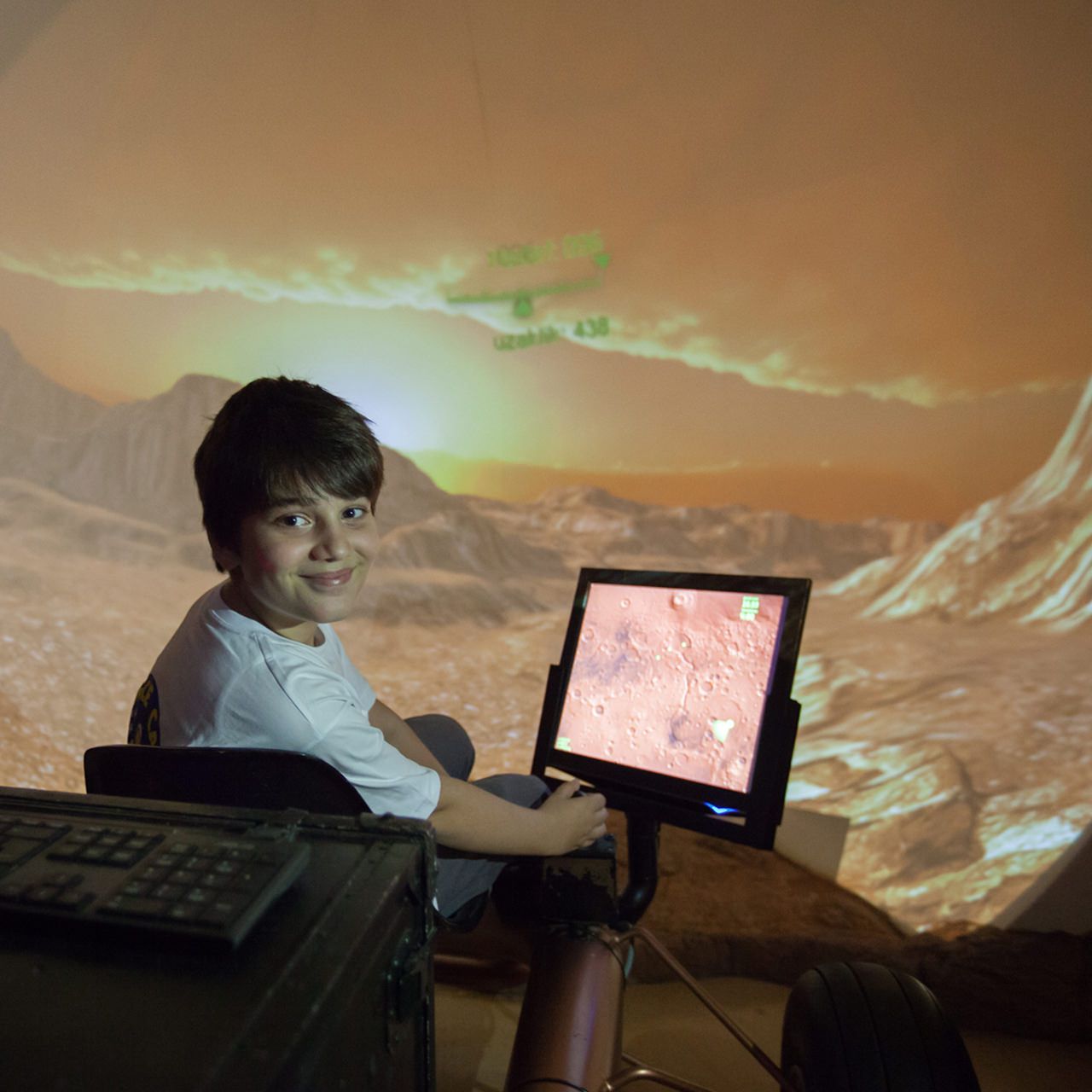 Campers must be at least 4 feet (120 cm) tall and weigh no more than 210 pounds (95 kg) to ride the simulators.
---
Space Station Mission
This activity is the highlight of the program!
During our simulated space station missions, campers are assigned special positions (such as Commander on the Space Shuttle Discovery, Flight Director inside Mission Control, or Flight Engineer in our Space Station).
Each member of the team is integral to the success of the mission. If a team member neglects a vital duty or assignment, it may have an adverse effect on the outcome of the flight.
Participants learn how to effectively communicate with one another, solve problems together, and work as a team to ensure overall success of the mission.
---
Prices are subject to change.
Tuition includes: meals, accommodation, t-shirt, hat, and educational program materials.
Participation certificate will be given at the end of the program.