The Week Without Walls fieldtrips take learning beyond the classroom, expand learners' understanding of the curriculum and its possible applications as well as contribute to their individual development.
These trips create learning experiences that encourage each and every student to realize their potential and this is especially true at Space Camp Turkey. Week Without Walls is known to be one of the building blocks that assist in creating success in a child's academic life and beyond.
The Lahore American School from Pakistan attended our Customized Outer Space Adventure program for the 5th consecutive year and, as always, participated with a very inquisitive and creative group of students. The "Taurus" team (official team name throughout the program) had a lot going on during the 6 days they spent at Space Camp Turkey as a part of their "Week Without Walls" field trip. The diverse and multicultural school group had both the Robotics Component and the Local Excursions included in their weeklong program so a week packed full of fun was inevitable.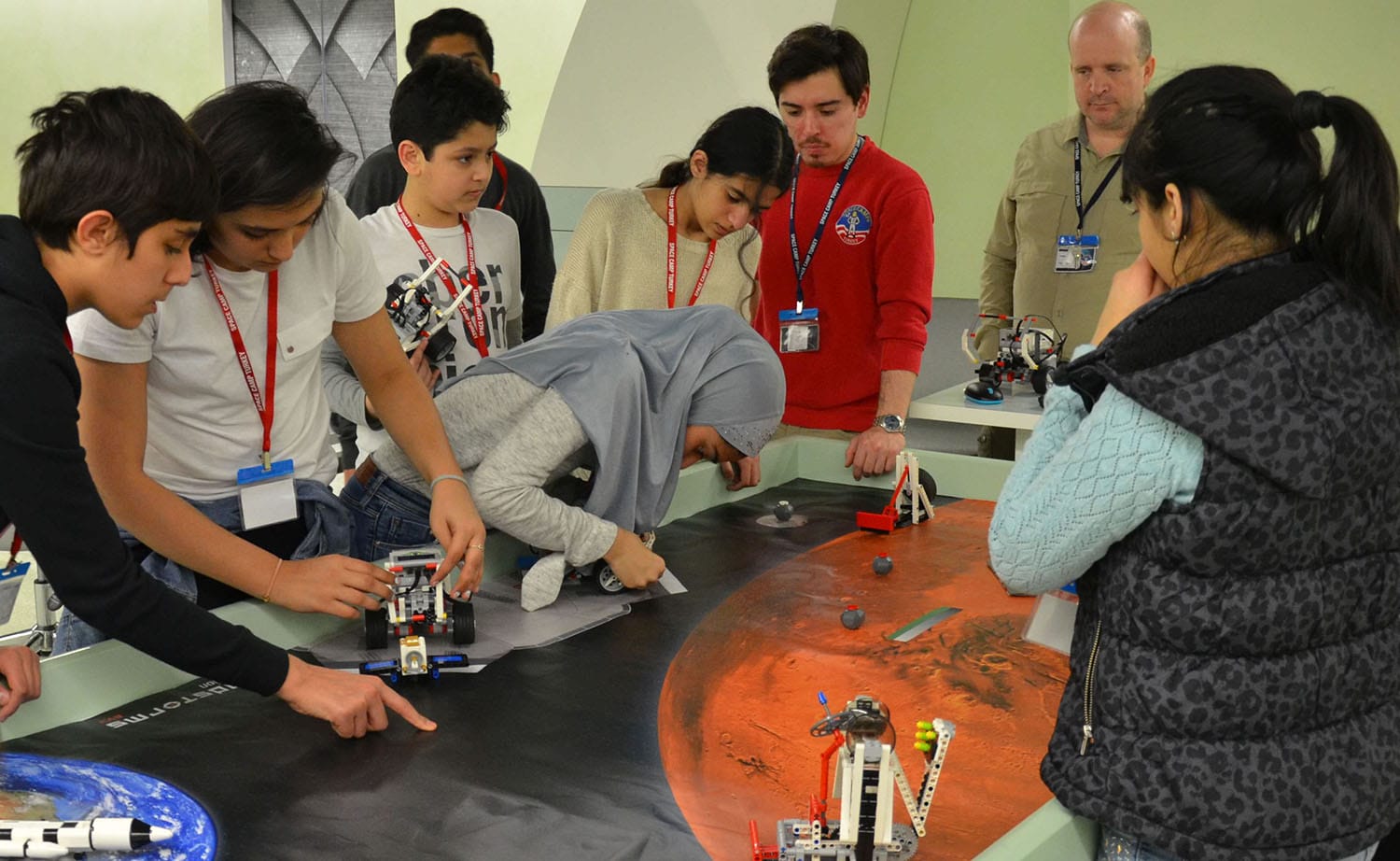 The students had a chance to learn how to design and engineer a robot from the ground up and immerse themselves in the world of robotics as either engineers or programmers. For each session, there was a specific training for programmers and engineers, as well as tips for the whole group. There was also a test session where the groups had a chance to test and modify their robots before the competition. During the robotics challenge, their robots completed various tasks. Four different teams battled for various robotics awards such as the Robotics Team Banner Award and Robotics Design Award. The team that scored the highest number of points won the Robot Performance Award.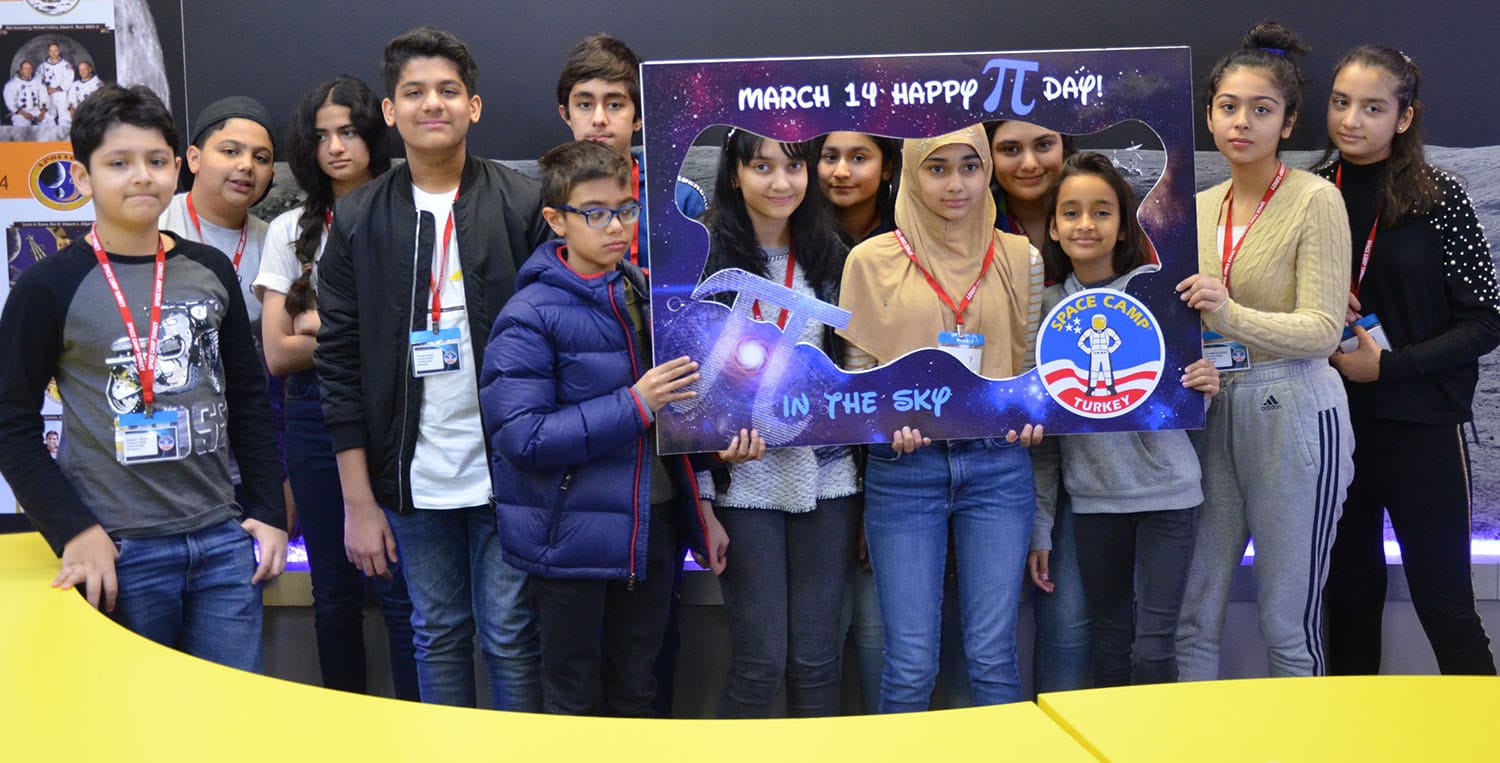 We also celebrated the "Pi Day" with our international campers while playing different math games. Pi Day is celebrated on March 14th (3/14) around the world. Pi (Greek letter "π") is the symbol used in mathematics to represent a constant — the ratio of the circumference of a circle to its diameter — which is approximately 3.14159. One of the chaperones, Mr. Frank Shaffer, also joined in on the fun by sharing his own knowledge about the magnificent mathematical constant. The activity ended with the Pi Day team photo.
As a part of the local excursions feature added to their customized program, the students coming from Pakistan visited the Ancient City of Ephesus and wandered through the Temple of Artemis, broadening their knowledge of the past and present. The students also paid a visit to the village of Sirince, which is a good example of the tolerance and cultural heritage in the west of Turkey, reflecting Turkish and Greek ways of life together. It is in the list of World Heritage Sites of United Nations and it has only 700 inhabitants. The trip to the village of Sirince was also a great opportunity to get a taste of the delicious Turkish cuisine.