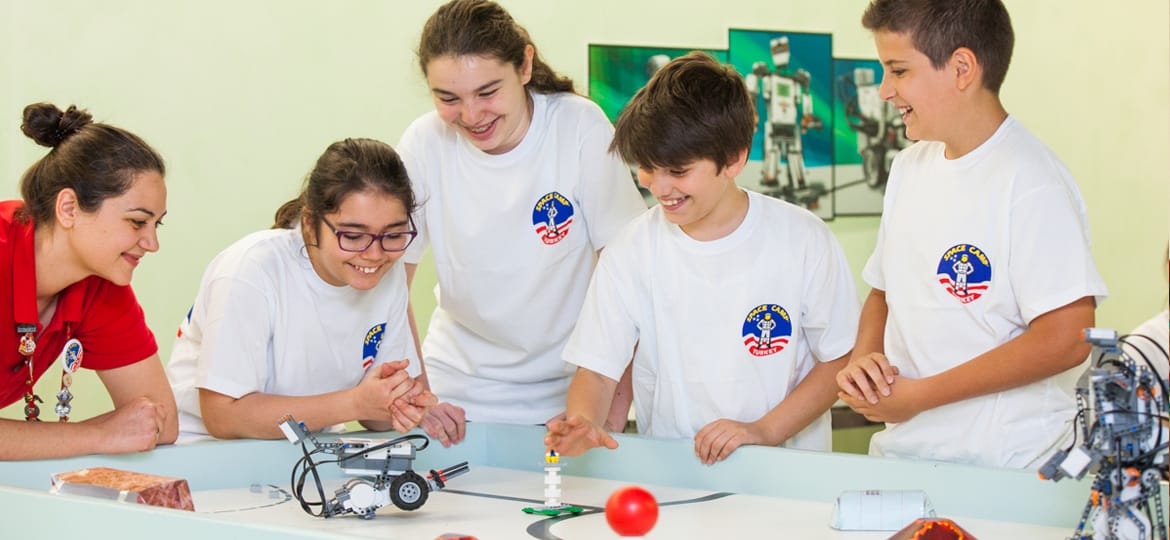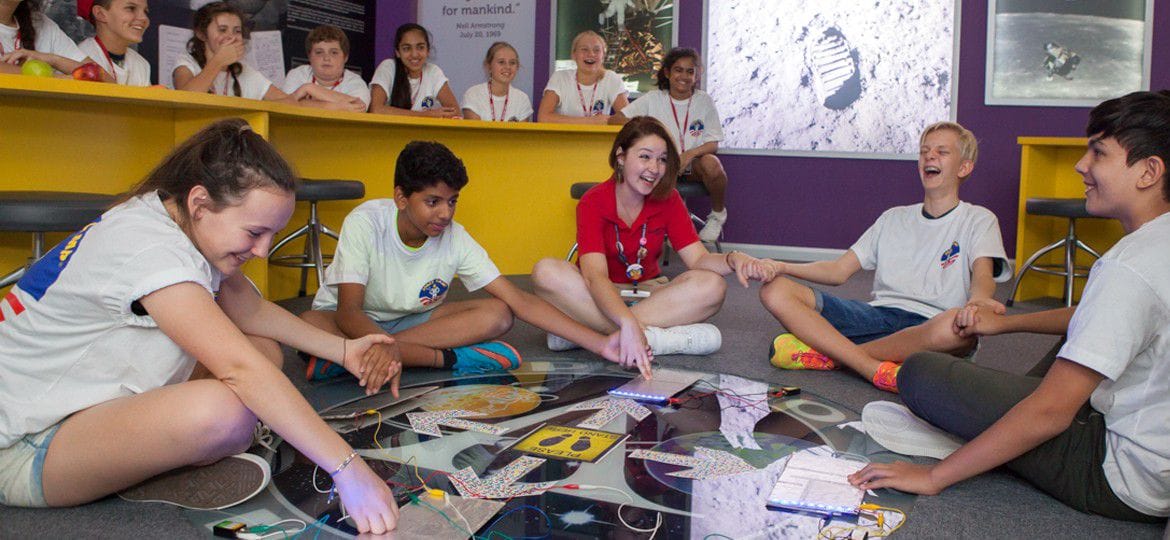 ---
Program Content
Program Date
Age Range
Price (Per Person)
Turkish
October-June
9-18
$
English
October-June
9-18
$
Check In:
Check Out:
---
Program available for group reservations only. Check out Galactic Summer Camps for individual participation.
The program price varies according to the duration and activities. 
Space Camp Turkey is World's second, Turkey's first and only space camp. As a space and science education center, Space Camp Turkey is primarily focused on motivating young people from around the world to pursue careers in science, math, and technology. All activities implemented in Space Camp Turkey are organized around STEAM+ Education standards. STEAM+ Education is an approach to learning that uses Science, Technology, Engineering, the Arts, Mathematics, Social, and Language as access points for guiding student inquiry, dialogue, and critical thinking. Through interactive, space-related simulations, both youth and adults learn about communication, teamwork, and leadership in a dynamic, fun-filled environment.
CUSTOMIZED PROGRAMS FOR SCHOOL GROUPS
Customized camp programs for children and teens are action-packed programs known as "Customized Outer Space Adventure". These programs are especially popular among middle school students. Customized camp program length and activities can be tailored to better fit the needs of school groups and is available only during the school year and special holidays. The program is conducted only for group reservations. Customized programs for children and teens train youth in space sciences, promotes teamwork through space simulations, simulators adapted from NASA and provides a fundamental understanding of space technology.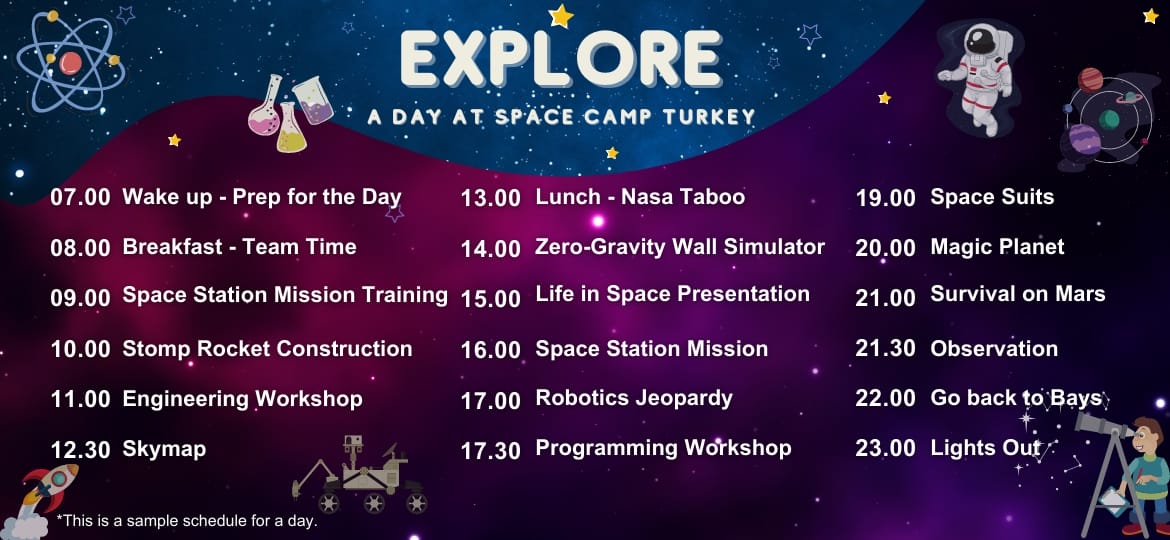 MOST POPULAR PROGRAM AMONG INTERNATIONAL SCHOOLS
The customized camp programs for children and teens are the most popular program among international schools and continue to be an ideal choice for the "Week Without Walls" program because it involves the students in an authentic, outside-the-classroom experience. It is an opportunity for students to build friendships, develop essential skills, travel to locations outside the school, experience different cultures, and participate in activity-based programs.
Space Camp Turkey aims to enrich and expand the cognitive and effective aspects of the school curriculum by providing the campers with diverse educational experiences. The customized programs are considered to be one of the best in fostering academic and personal growth through space sciences and exploration.
The curricular and cultural experiences that students go through at Space Camp Turkey will reinforce self-esteem and provide them a sense of achievement.
The goal of our programs is to create a unique learning environment otherwise not possible in the daily classroom.
EXPLORING BEYOND THE CLASSROOM
Observe and understand how plants can grow without soil (hydroponics) and take home a sample of your own.
Gaze upon the Moon's craters where Apollo modules landed, Jupiter's distinct swirling stripes, Saturn's famous rings, and shimmering constellations through our observatory.
Observe science experiments illustrating the principles of physics and chemistry and how they apply to space exploration.
Learn the foundations of rocketry by constructing and launching your own AS rocket.
Feel how to walk on the Moon with the use of cutting-edge VR technology.
Experience the thrill of riding our astronaut training simulators, which give campers the feeling of living and working in space. (*)
Real-world applications of STEAM (Science, Technology, Engineering, Arts, Math) educational approach.
EXTRA FEATURES
Select extra features to customize your program the way you want!
Local Excursions
While visiting Space Camp Turkey, check out the sights in and around the beautiful coastal city of Izmir. We can arrange tours of the surrounding areas, where you can climb Kadifekale (Alexander the Great's castle), shop in Kemeralti and Kizlaragasi, and enjoy lunch in the old bazaar.
Take a day trip to Ephesus, the world`s largest outdoor museum where the Greeks and Romans once lived. Add to the historical experience by visiting the nearby House of the Virgin Mary and Church of St. John the Apostle.
Robotics Component
Learn how to design and engineer a robot from the ground up
Immerse yourself in the world of robotics as either engineers or programmers
Program your robot to complete various tasks during the robotics challenge
Minecraft Component
Be the pioneers of sustainable life on Mars by creating 3D models of a Mars Colony and learn coding with Minecraft "Code Builder"
Use critical thinking to decide how to allocate limited resources to build a colony capable of responding to potential challenges and setbacks
Maker Component
Have a blast using your imagination and creativity working with circuits and components while using MaKey MaKey for a STEAM project
Explore your undiscovered talent by creating space-themed computer games
Construct materials with our 3D Printer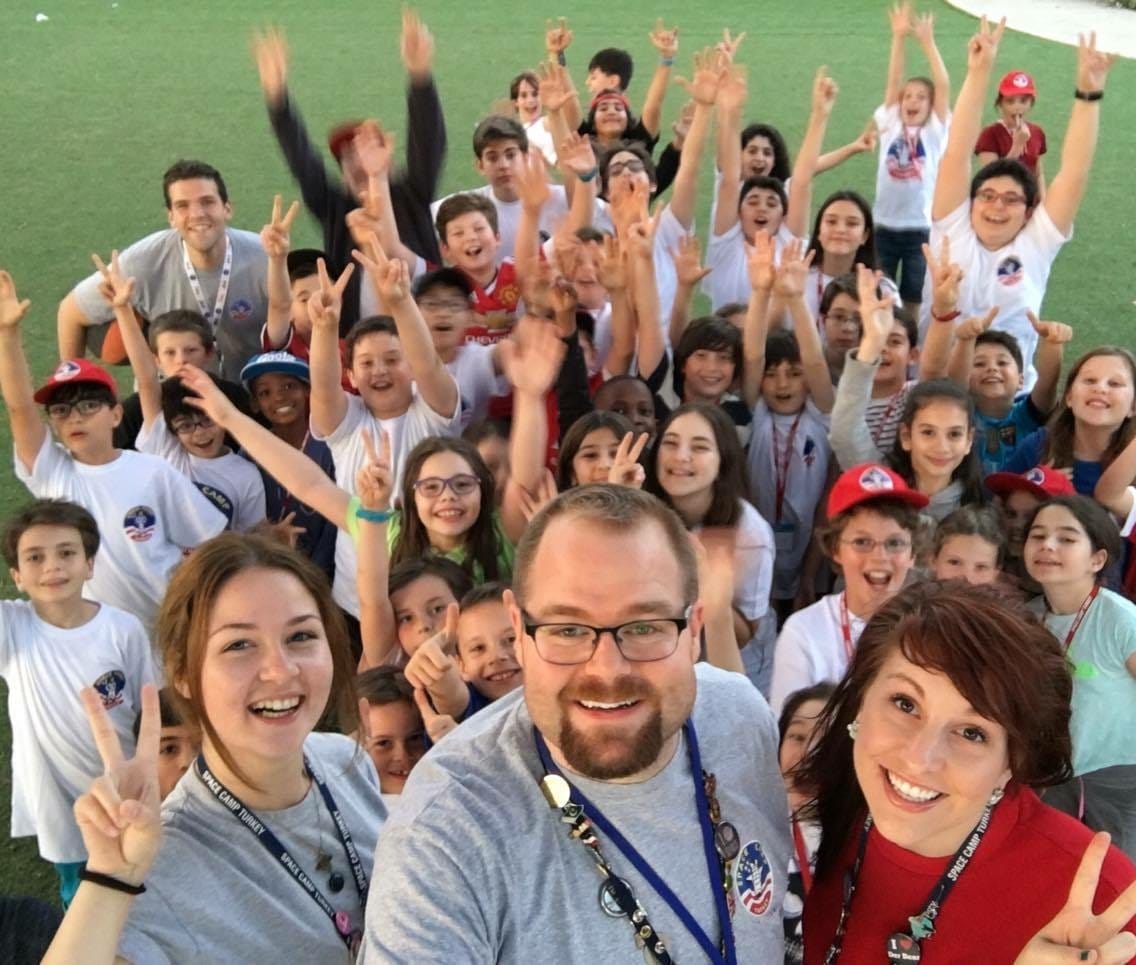 Campers must be at least 4 feet (120 cm) tall and weigh no more than 210 pounds (95 kg) to ride the simulators.
---
Space Station Mission
This activity is the highlight of the program!
During our simulated space station missions, campers are assigned special positions (such as Commander on the Space Shuttle Discovery, Flight Director inside Mission Control, or Flight Engineer in our Space Station).
Each member of the team is integral to the success of the mission. If a team member neglects a vital duty or assignment, it may have an adverse effect on the outcome of the flight.
Participants learn how to effectively communicate with one another, solve problems together, and work as a team to ensure overall success of the mission.
---
Social Activities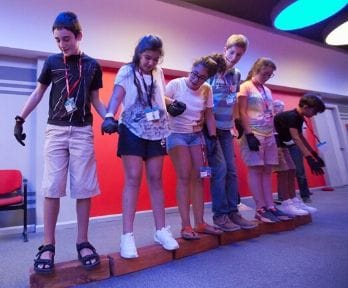 Area 51 Team Work Activities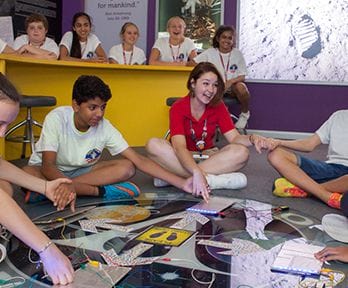 Robotic Design/Coding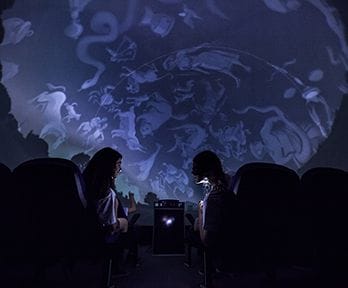 Astronomy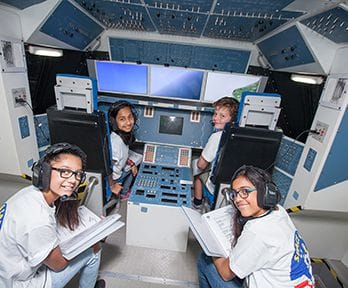 Space Station Mission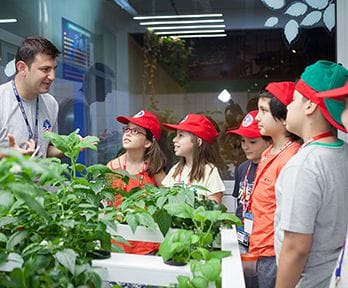 Living and Working in Space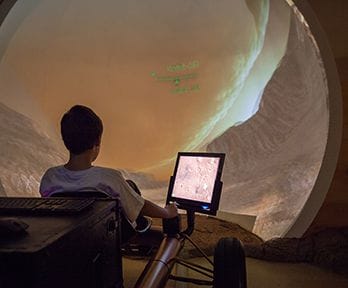 Virtual Reality Simulators
---
Testimonials
The Space Camp Turkey program is incredible. There is everything in it: interesting lectures about space and cosmonauts, exciting activities, space missions, training, and of course great professionals.

Milena Nikolava

Teacher | Bulgaria
I'm really impressed with the organization at Space Camp Turkey. It's one of the most organized camps that I've ever been to, and I travel quite a bit for my job. Even five years ago when I was here and now being back, everything is so well-organized. The camp counselors are extremely qualified, they're very energetic and the staff is always really friendly and willing to help if there is a problem or if they can help to make the experience better for anyone…That's also something that makes it such an incredible experience for the students and the teachers.

KRISTIA GRANDISON

Teacher | Saint Denis International School | France
Space Camp Turkey has exceeded our expectations. The facilities and staff are phenomenal. The staff were accommodating, caring and great role models for our students. The activities inspired our students and challenged them. They learnt to become more collaborative and critical thinkers. We were made to feel at home and it has been a privilege to be here. We cannot wait to come back.

LUBNA ABDUL-HADI JIAD & NORA NORRIS

Teachers | Swiss International Scientific School Dubai
Thank you so much for organizing what is being called at our school 'the best trip ever'. Since our return to school the students have been so excited ad enthusiastic about the experience that our school will now put 2 Space Camp Turkey trips a year permanently on our school calendar. One for the Primary School, and one for the Secondary School. Incorporating the trips to Ephesus and Izmir into the Space Camp experience has meant we can offer our students an excellent educational experience through Space Camp Turkey and as an accompanying teacher on the Space Camp experience I cannot express enough how much of a wonderful educational and fun experience it has been for our students. Keep up the excellent work you are all doing and a big hi from the students of TISA.

IAN HUNT

Teacher | International School of Azerbaijan