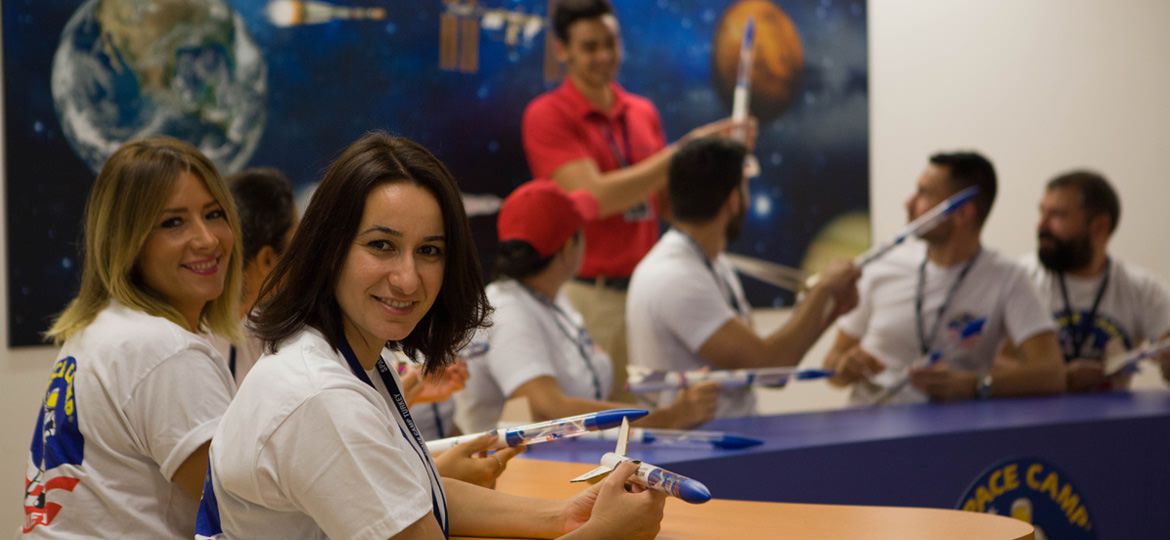 ---
Program Content
Program Date
Age Range
Price
Turkish
Adult
70$
English
Adult
70$
Check In:
Check Out:
---
Program is focused on increasing the teamwork among the participants.
Incentive programs for adults are conducted by Space Camp Turkey staff.
This program is organized for 32 participants. In the event of less participation, the group will be charged for 32 attendees.If requested, 1 company official can accompany the group for observation free of charge.
Accommodation at Space Camp Turkey is optional.
Customized incentive program fees are determined according to the requested educational content, meals and accommodation at Space Camp Turkey.
Astronaut training simulators, space station missions and meals can be arranged for a two day program. Please contact the Reservations Department for detailed information.
SAMPLE SCHEDULE

09.00 Arrive to Space Camp Turkey / Program Orientation
09.15 Mission Orientation / Mission Positions
09.30 Star Lab
10.00 Mission Training
10.30 Coffee Break
10.45 Training Center Tour
Simulators (*)
Hydroponics Laboratory
Mars Explorer Rover
Generation Mars Interactive Exhibit
Zero-G Wall
1/6th Micro Gravity Chair
Multi-Axis Trainer
Space Station Mobility Trainer
11.45 Mission
13.00 Departure from Space Camp Turkey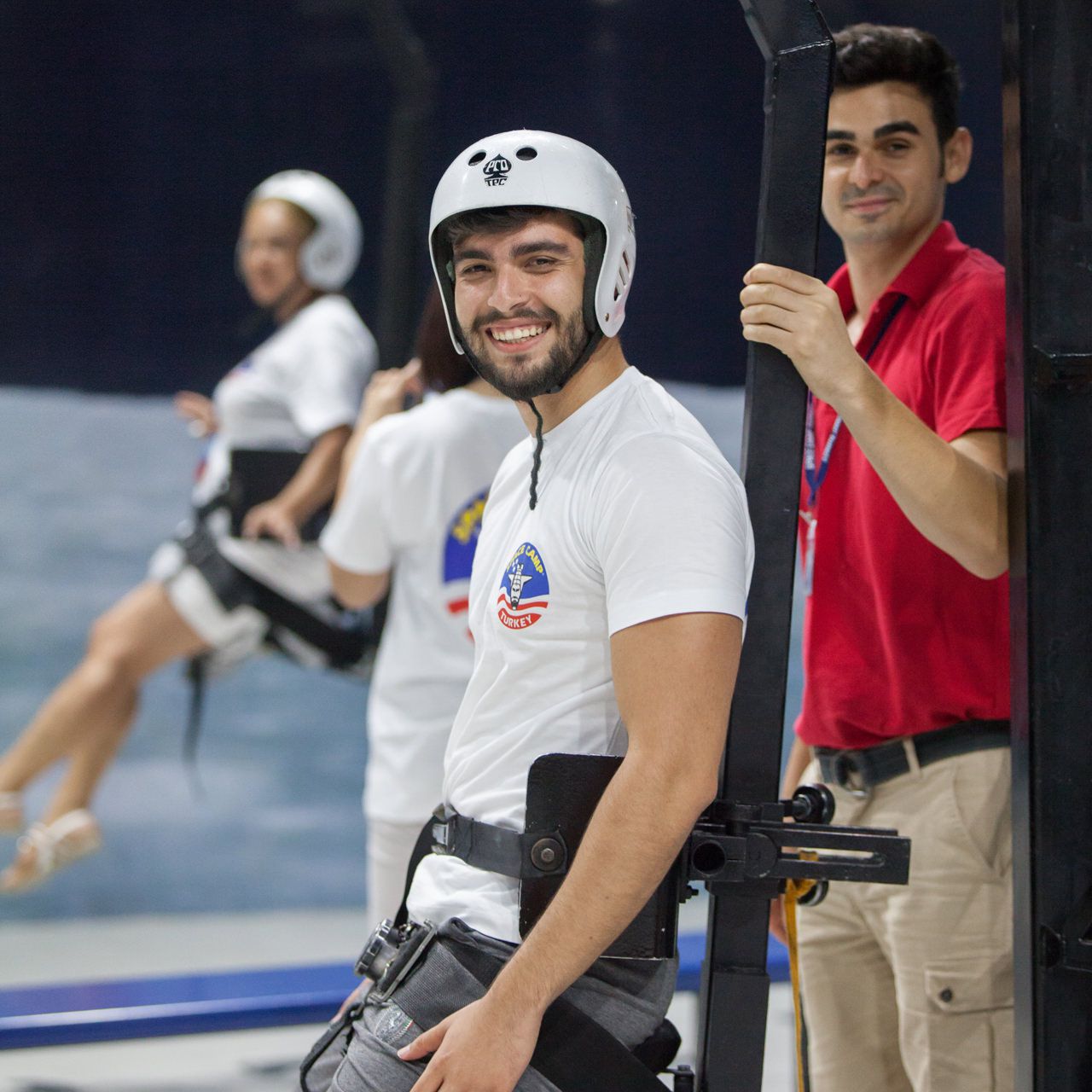 Participants must be at least 4 feet (120 cm) tall and weigh no more than 210 pounds (95 kg) to ride the simulators.
---
Social Activities
Rocket Construction
Area 51 (Mission Impossible)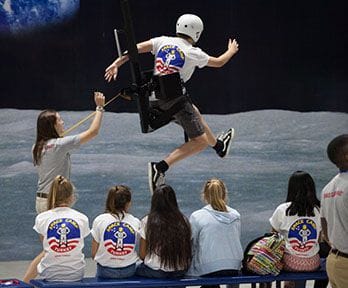 Apollo 15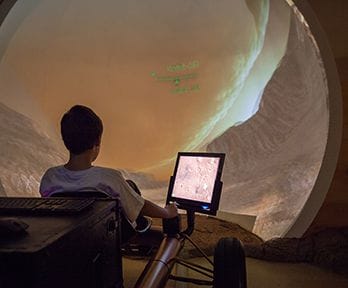 Virtual Reality Simulators
---