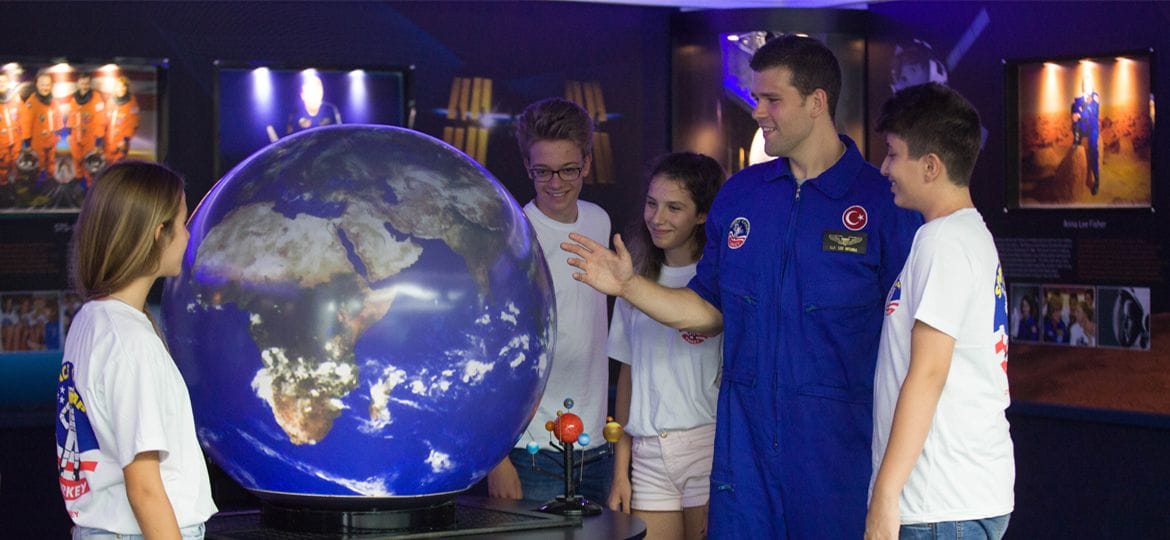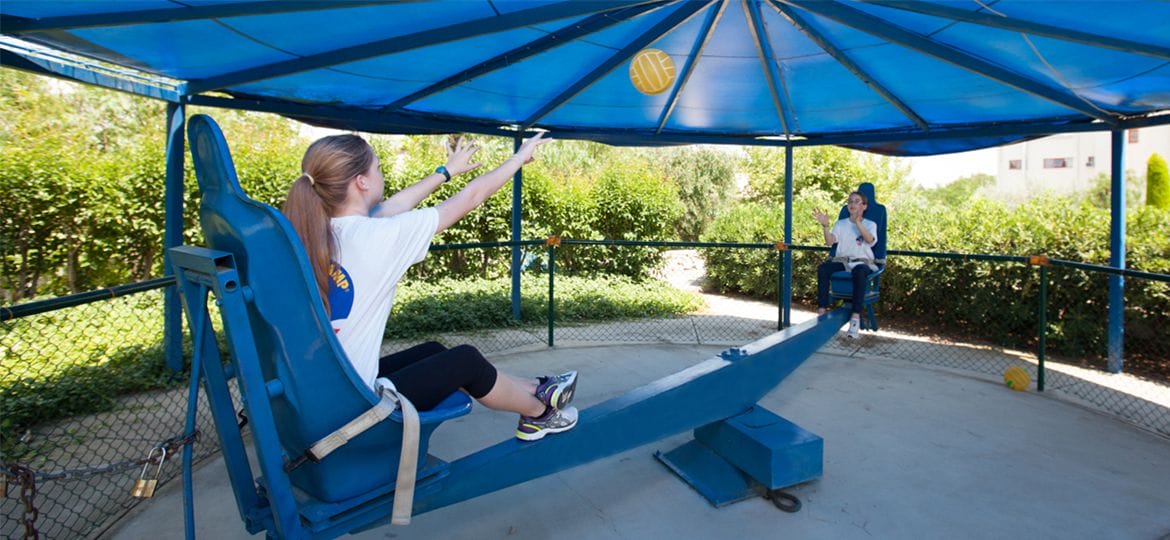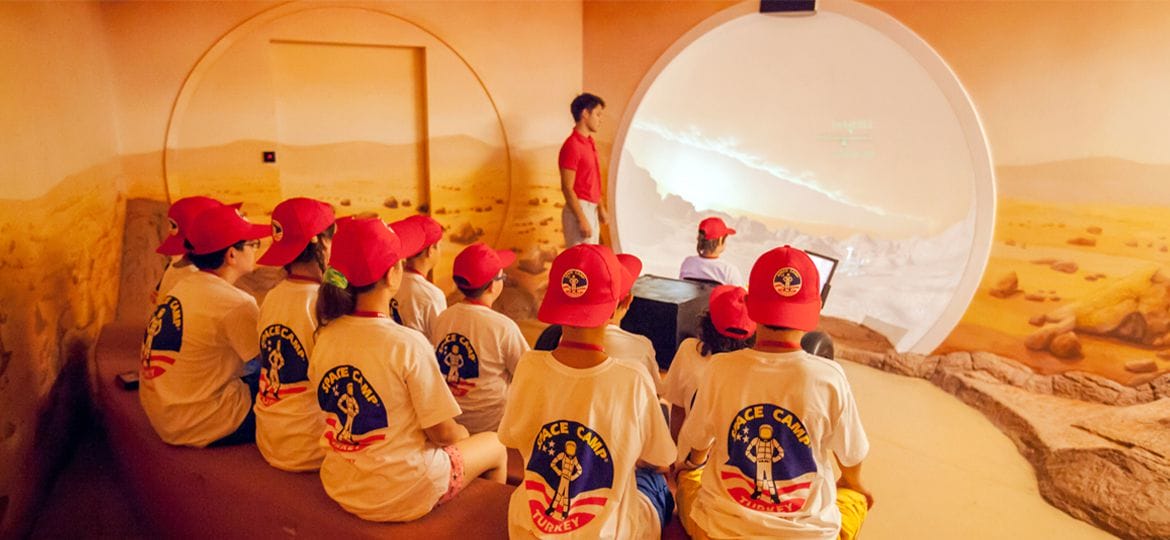 ---
Program Content
Program Date
Age Range
Price (Per Person)
Turkish
June-August
9-15
655$
English
June-August
9-15
720$
Check In:
Sunday 2-4 pm
Check Out:
Saturday after 10:30 am graduation
---
You can learn more about the precautions we have taken due to the COVID-19 pandemic on our
"COVID-19 Precautions"
page.
The program prices above belong to the session with the highest price and will vary according to the selected date.
GALACTIC SUMMER CAMP

It is an international summer science camp program specially created for students aged 9-15. The scientific and entertaining activities taking place at the Galactic Summer Camp offer a unique opportunity for children to learn while having fun, build new friendships, and make the best out of their summer holidays.
Participants of the International Summer Camp programs, organized with the participation of students from foreign countries and offered in English from start to finish, have the chance to improve their English and make long-lasting friendships with campers from different countries. Unique training tools such as Generation Mars Interactive Exhibition Area, Discovery space shuttle and space station models are used in activities offered in a safe environment at international standards. With the interactive activities, an ideal environment is provided for team work, time management, problem solving and the development of self-confidence.
Summer science camp activities are held in six-day periods during June-August. Summer camp programs offered in some weeks are differentiated with special themes.
Galactic Summer Camp Activities
The activities in the summer camp programs offer a unique experience for children to learn while having fun. Galactic Summer Camp program is conducted in English or Turkish language.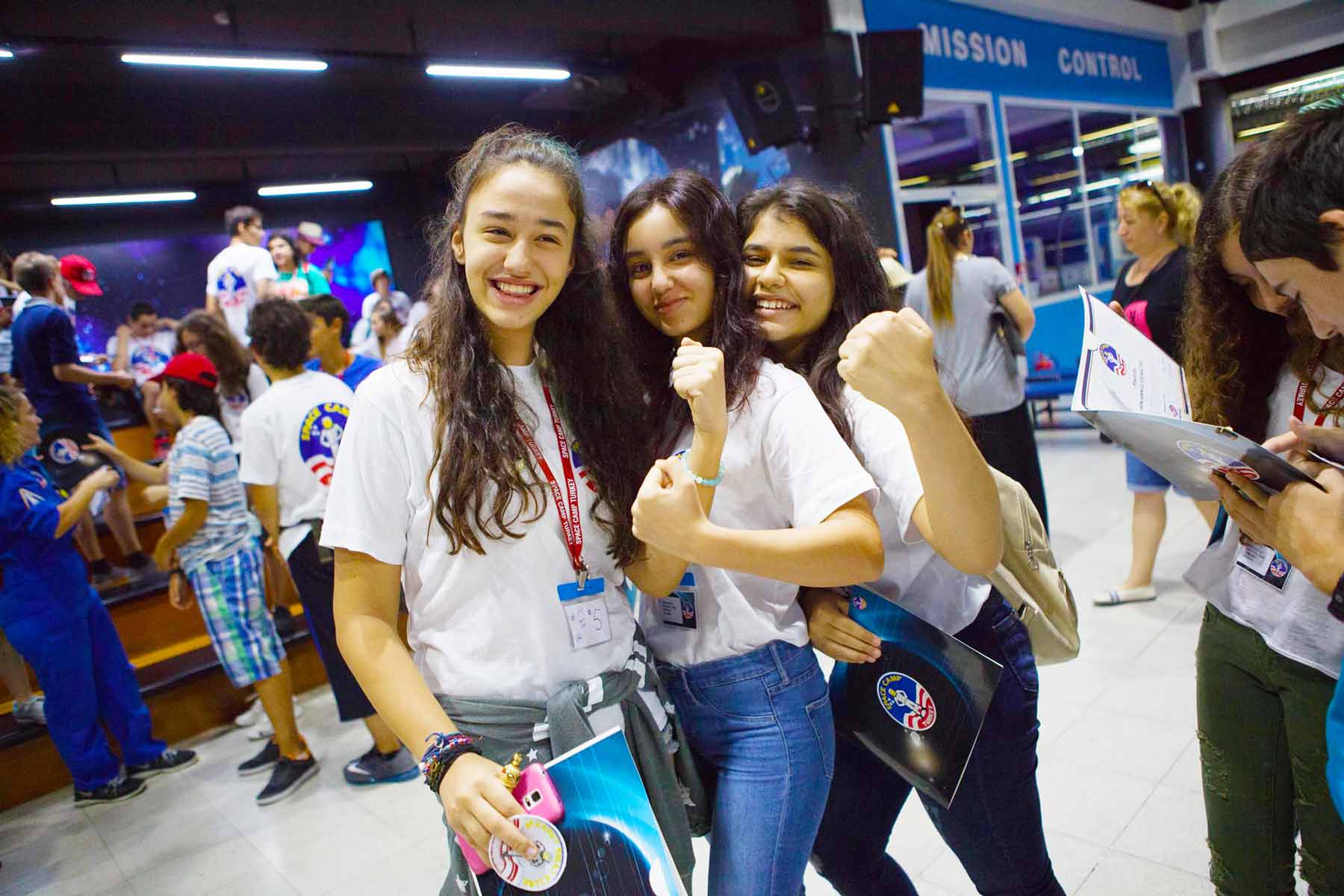 Experience all seven astronaut training simulators (*)
Virtual Reality Adventure with the Hurricane 360 VR Simulator
3 dimension space adventure with the Riot 3D Ride Simulator
Mars colony design and presentation
Explore the solar system with 360 degree viewing experience through Magic Planet
Compete as a team during our "Astronaut Challenge" activity
The introduction of space suits
Observe planets, stars and other objects in the night sky with a 12-inch telescope
Studying constellations and their positions in the sky with our Planetarium
Virtual Mars Simulator "Mars Explorers"
Activities that are aimed at improving problem solving, time management, and teamwork skills
Students from Bulgaria, Poland, Romania, Greece and Lithuania are expected to participate in 2022 summer camps.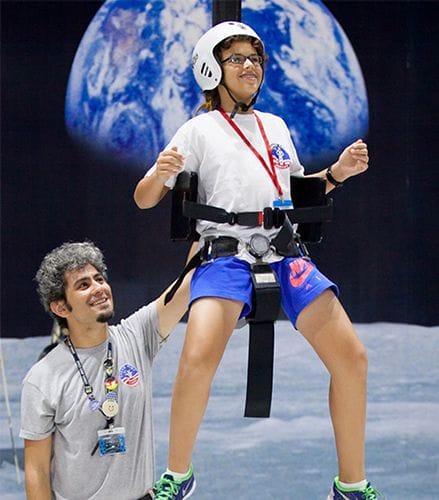 Campers must be at least 4 feet (120 cm) tall and weigh no more than 210 pounds (95 kg) to ride the simulators.
---
Space Station Mission
This activity is the highlight of the program!
During our simulated space station missions, campers are assigned special positions (such as Commander on the Space Shuttle Discovery, Flight Director inside Mission Control, or Flight Engineer in our Space Station).
Each member of the team is integral to the success of the mission. If a team member neglects a vital duty or assignment, it may have an adverse effect on the outcome of the flight.
Participants learn how to effectively communicate with one another, solve problems together, and work as a team to ensure overall success of the mission.
---
Social Activities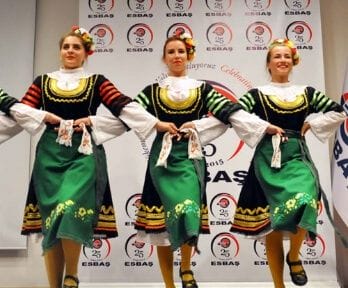 Special Events Night *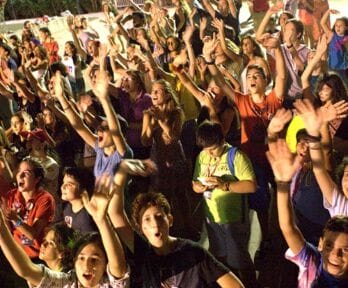 Barbecue/Dance Night
During Special Events Night, students share their country's traditions and cultures. Students dress in traditional outfits, taste international foods, and demonstrate their cultural dances and music.
---
Testimonials
Space Camp Turkey was an amazing, once-in-a lifetime opportunity. I got to meet new people, try new foods, and expand my knowledge about space. There were many hands-on activities and simulators that taught us more about space and we did many team building exercises. I would recommend this camp to anybody, even if you don't have an interest in space, because by the end of the week, you will.

Hannah Van Cise

Student, 11 years old | USA
Dates and Prices
In cases where one or more child from the same family attends the Semester Space Explorers, Semester Space Explorers with Robotics, or Galactic Summer Camp program, the first child to attend will be charged full price and each sibling who participates in the same program during the same period will receive a 10% discount.
Prices are subject to change.
Tuition includes: meals, accommodation, t-shirt, hat, and educational program materials.
Participation certificate will be given at the end of the program.