Space Camp Turkey, as part of its 20th anniversary celebrations, conducted a live radio contact with NASA astronaut Andrew Morgan who is aboard the International Space Station.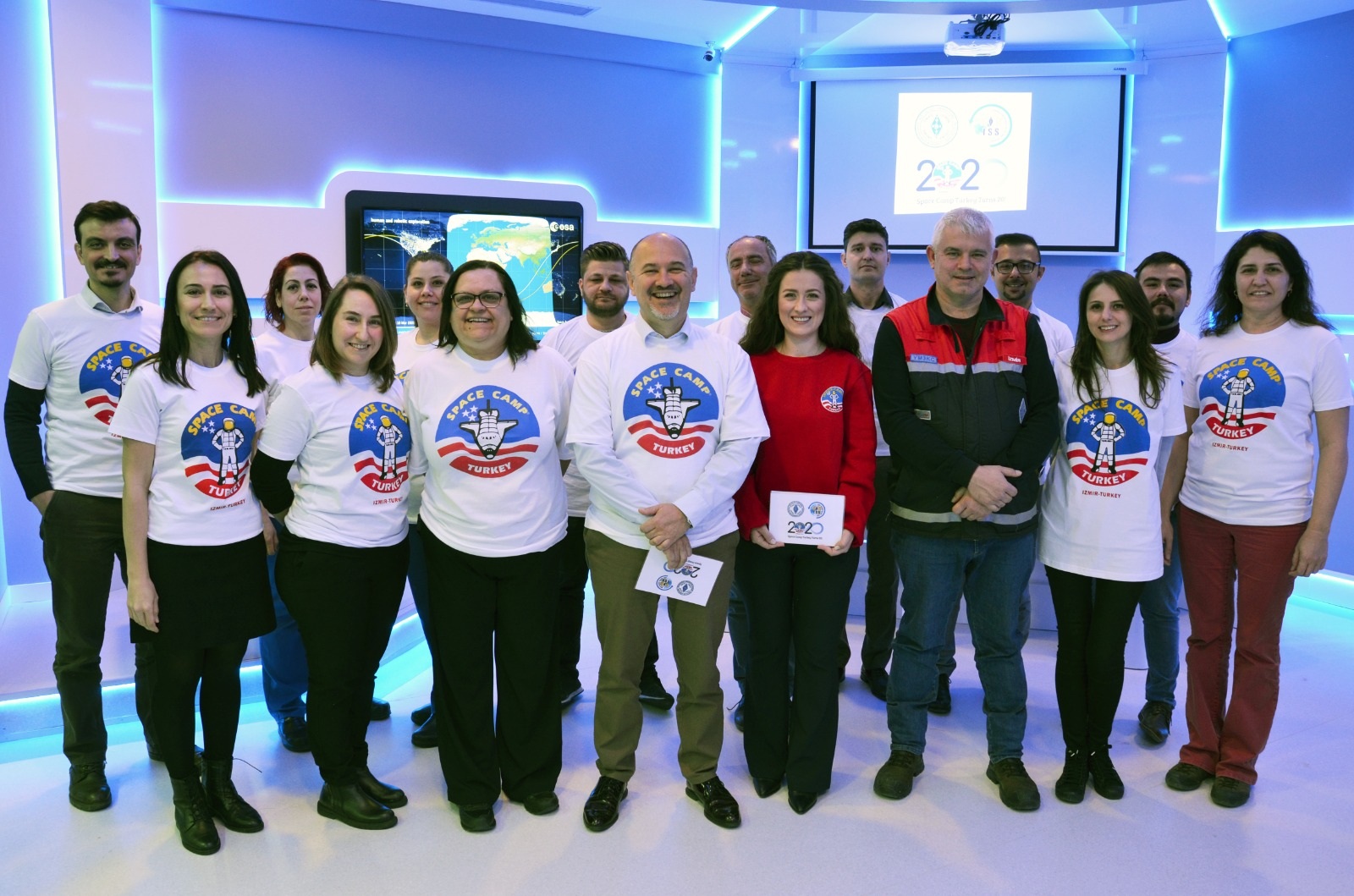 During the event conducted jointly with Space Camp Turkey and the Izmir branch of TRAC (Turkey Radio Amateurs Society), the audio recordings containing the questions of the student were played to the Expedition 62 crew member Astronaut Andrew Morgan on the International Space Station. Astronaut Morgan answered all the interesting questions coming from 16 students between the ages of 5-13 through a live connection via NASA's headquarters in Houston. The reservation for the ARISS (Amateur Radio at International Space Station) contact on March 19th was made several months ago.

QUESTIONS TO THE INTERNATIONAL SPACE STATION
As a part of the measures taken for the COVID-19 virus, the camp decided to cancel the participation of the students that were invited to the radio contact with the International Space Station. The questions of the students were pre-recorded and later played for the astronaut. In response to the question "Do you ever feel like you are standing upside down in space?", Astronaut Andrew answered "We experience the feeling of standing upside down when we first experience low gravity. However, after a few days, your body adapts fast. I've been here for eight months and now I don't have a sense of direction. If I walked on the ceiling, I would feel exactly as if I were walking on the floor". During the 10-minute connection that a live connection could take place with the International Space Station, Astronaut Andrew answered all 16 interesting questions.
Establishing a radio contact with the International Space Station for the first time in Turkey happened back in 2003 through Space Camp Turkey, and again in 2005. Since its establishment, the camp has trained children between the ages of 7-18 about space and space technologies using hands-on activities.