Space Camp Turkey youth programs that took place during the semester break in Turkey (Jan 21 - Feb 1, 2019) have ended with success.
The participants who wanted to spend this semester holiday by learning about science and space technologies had a chance to explore space in detail and enjoy a fun holiday throughout our winter camp programs that range from one day to five days.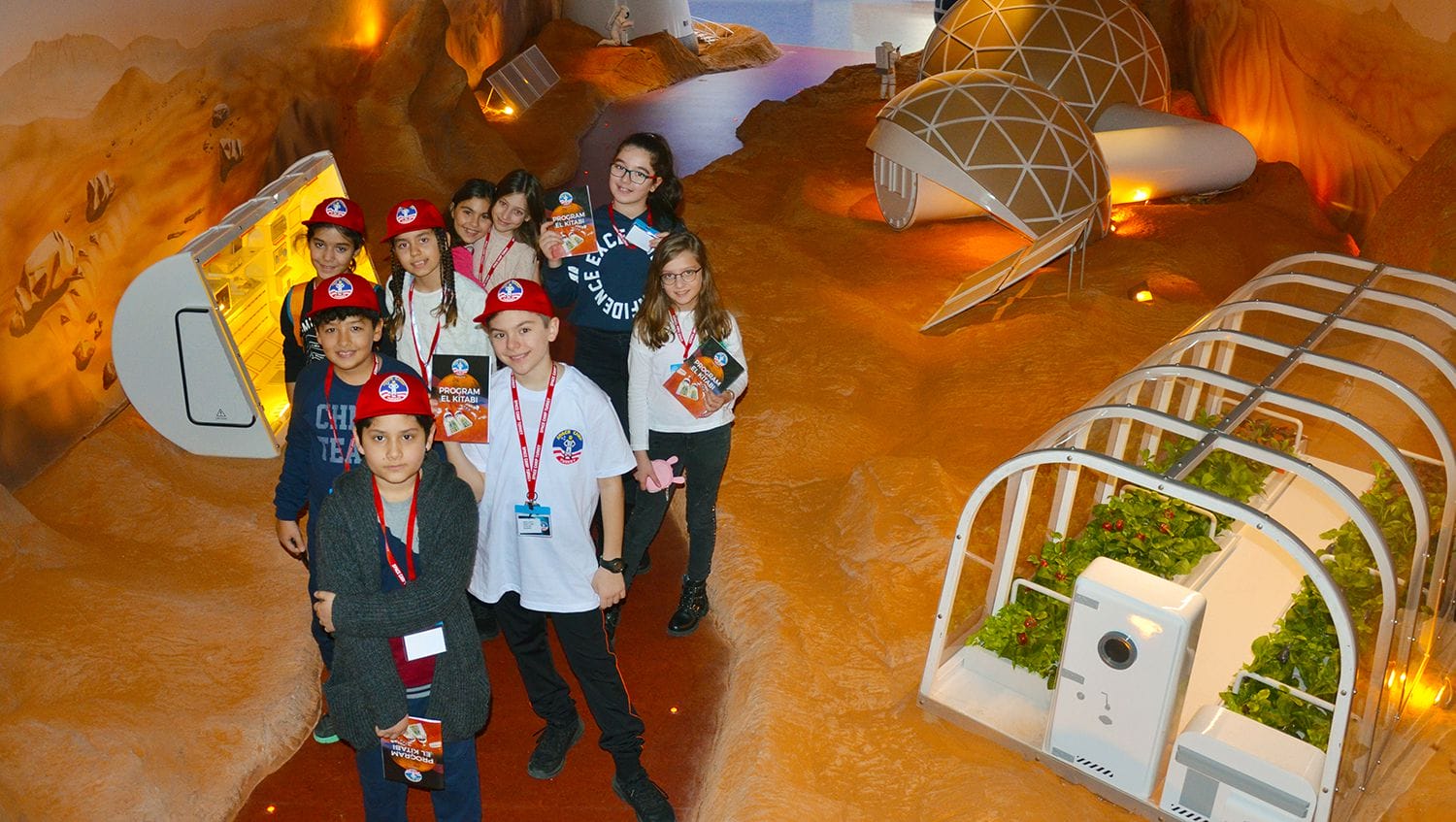 Parents who preferred to spend their holidays together with their children between the ages of 7-10 joined our "Family Space Camp"program and made some everlasting memories. Our 2 day "Outer Space Adventure" and 5 day "Semester Space Explorers" programs were also very popular. The participants of our "Journey to Mars" program that is designed for the 10-13 age group, stated that they enjoyed the new "Interactive Generation Mars Exhibit" the most. Students who participated in these programs that are packed with fun and educational activities were able to learn about the Generation Mars interactive exhibit area, which describes a colony and its working areas on Mars. They also participated in many practical activities such as the use of astronaut simulators designed by NASA, astronomy lessons at the planetarium, virtual reality in the Hurricane 360 VR and Riot 3D simulators, virtual space flight with the Discovery space shuttle, and training in the Makey Makey workshop.
GREAT INTEREST FROM THE PRESS
The programs organized during the semester break found wide coverage in the press as well. Many Turkish news agencies as well as the TRT Arabic TV channel followed the programs taking place and conducted several interviews with the students about their experience.
SPACE CAMP WILL CONTINUE WITH CUSTOMIZED AND SUMMER CAMP PROGRAMS
Customized programs tailored for school groups will continue throughout the school year and with the start of the summer season our International Summer Camp programs will take the stage. Our Customized Outer Space Adventure and International Summer Camp programs continue to train the youth in space sciences, promote teamwork through space simulations, and provide a fundamental understanding of space technology. Also, for the first time this year, "Minecraft New Horizons" program will be presented for participants who are interested in using their imagination while coding and designing.