The world's second, Turkey's first and only space camp is proudly celebrating its 19th year! Since the day we were founded, we are proud to have provided applied space science education to approximately 250 thousand participants from over 60 countries.
We owe a big thank you to all the teachers who do their utmost to bring their students to Space Camp Turkey and the parents who trust us in sending their child to our camp. THANK YOU!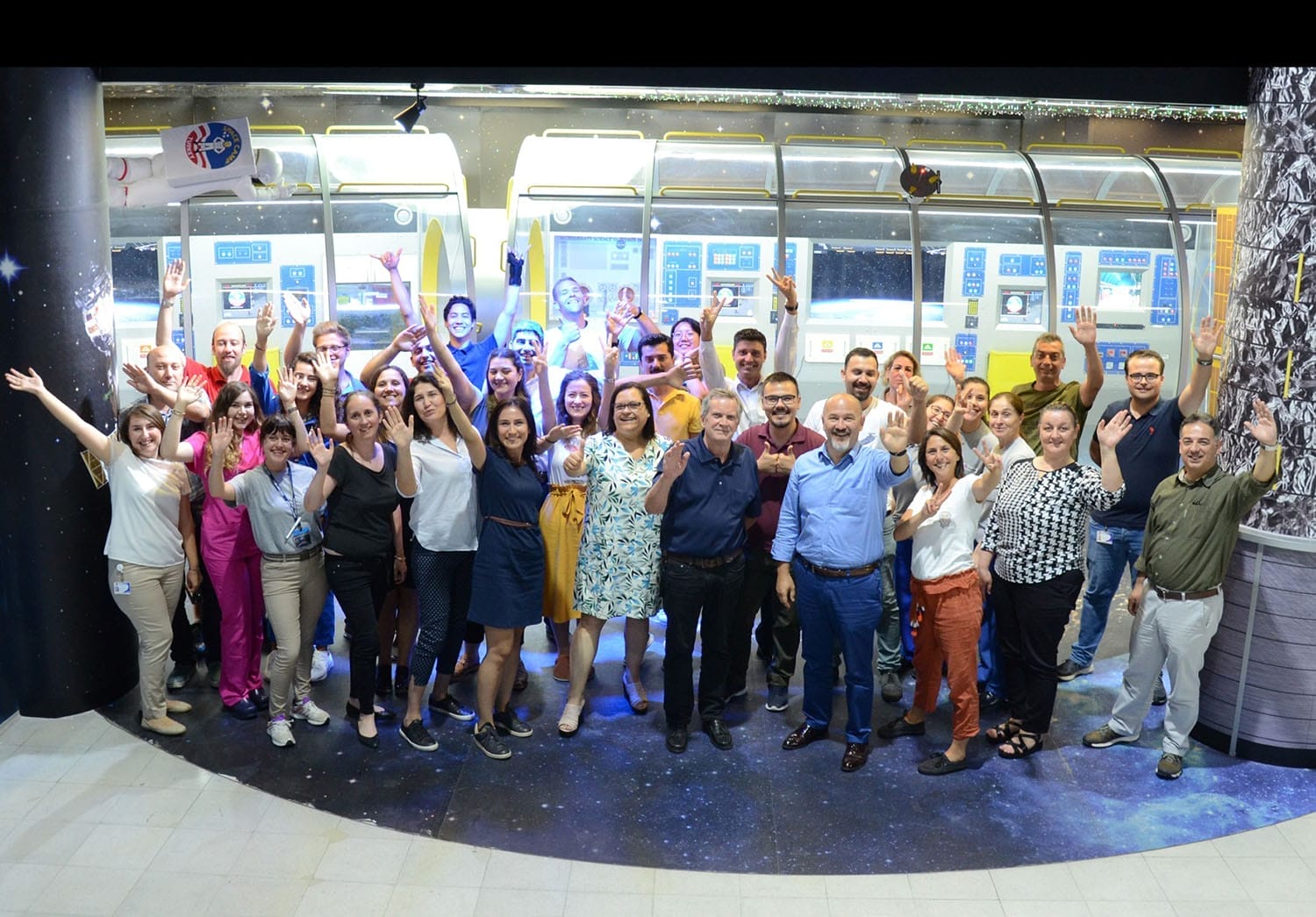 WHERE DID THE SPACE CAMP IDEA COME FROM?
In the late 1970's a German rocket scientist, Dr. Werner Von Braun, was walking around the Rocket Park one day at the U.S. Space and Rocket Center in Huntsville, Alabama. As he gazed at the rockets, he thought about how parents send their kids to various camps, like sports camps. Why isn't there a camp to excite young minds about space sciences? In 1982, his dream became a reality when the first space camp opened in Huntsville, Alabama.
SPACE CAMP TURKEY'S ESTABLISHMENT
Ismail Akbay, the first Turkish scientist to work at NASA, was also a part of Dr. Wernher von Braun's team in the late 60's. After meeting with Kaya Tuncer, the founder of ESBAS and Space Camp Turkey, he briefly mentioned the Space Camp located in Huntsville, Alabama. Space Camp Turkey was founded by late Kaya Tuncer with the vision of giving the children of Turkey and the surrounding countries an opportunity to experience scientific training. Space Camp Turkey opened on June 12, 2000 as an ESBAS enterprise. Today, there are two space camps: the first one in the United States and Space Camp Turkey here in Izmir. Mary TUNCER, ESBAS Chairman of the Board and the wife of late Kaya TUNCER, made the following comment about Space Camp Turkey's opening: "I was with Kaya and Ismail Akbay. Ismail was explaining Space Camp to Kaya. Two hours later Kaya said "I think I'll do it".
Space Camp Turkey is recognized as a science institution by the Turkish Ministry of Education and is a member of the Turkish Camp Association. It is also licensed with the Alabama Space Science Exhibit Commission, headquartered in Huntsville, Alabama.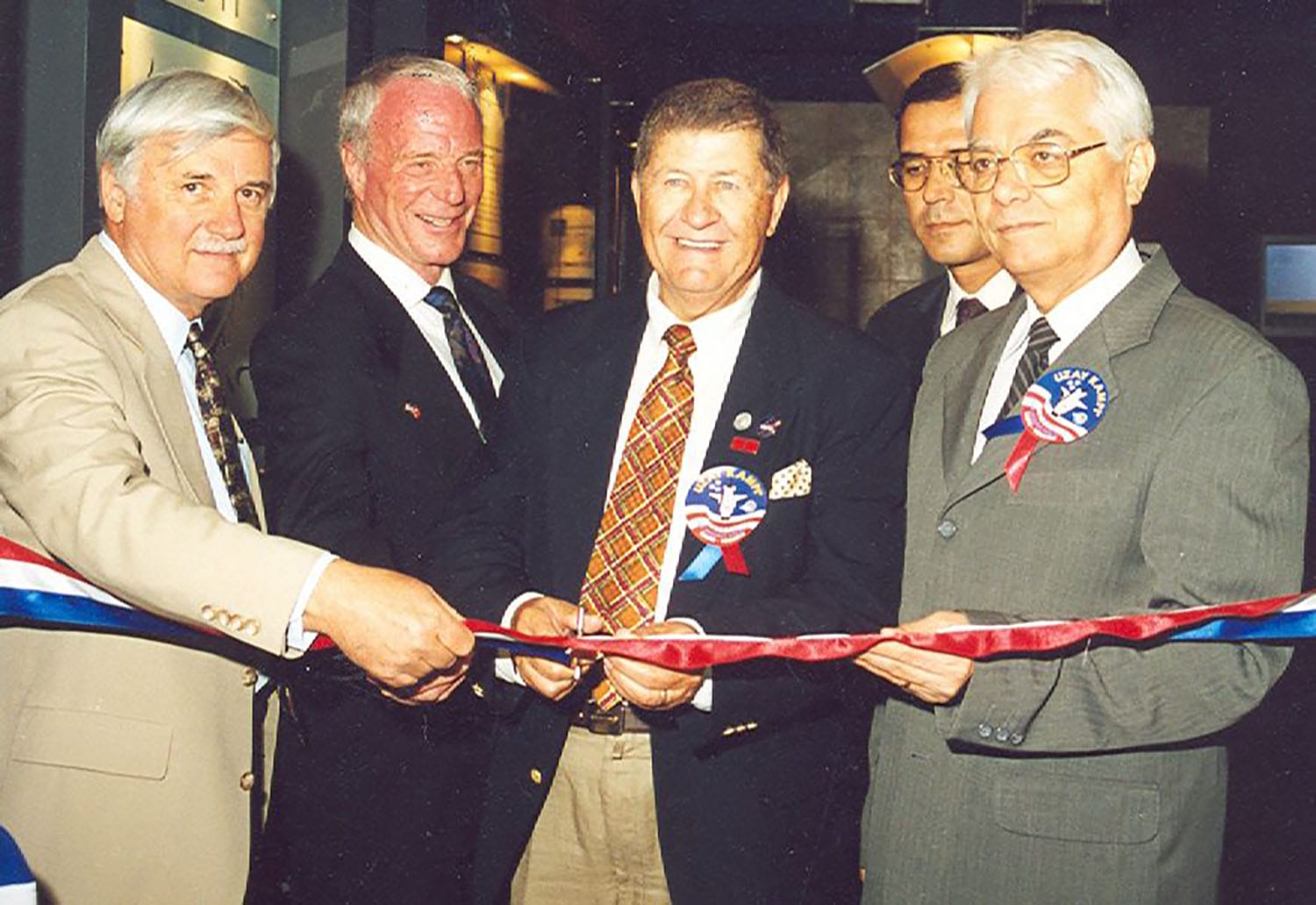 RENOVATIONS AND DEVELOPMENTS AT SPACE CAMP TURKEY
Space Camp Turkey has been continuously improving its program options since the day it was established and currently offers 5 daily, 2 incentive, and 12 different accommodated program options.
We would like to briefly mention some of the changes we have made in the past years. Firstly, we integrated the Space Station Module, which we built based on the real International Space Station, into the Space Shuttle Discovery flight mission. In addition, our simulator and registration areas have been renovated with an emphasis on visuality. We started to offer our 6 Day Summer Camp programs with "Robotics" and "Space Maker" options. We made the facade of our building more resistant to seasonal conditions, and renewed some of our classrooms, chaperone rooms, and our observatory as well. We have added RIOT 3D Ride and 360 degree rotating Hurricane 360 VR simulators to our programs. We transformed the Mars surface area in our training center into an interactive "Generation Mars" exhibition area where living and working on Mars is discussed. Recently, we have added the "Minecraft New Horizons" and "Journey to Mars" programs to our accommodated program options and we started providing students a chance to learn both algorithm and coding, as well as fun and educational activities such as designing a "Mars Rover" and realistic Mars Habitat Modules.
Our institution, which has continued its renovation works in 2019 just like it did in the past 7 years, is aware of the importance of the satisfaction of our teachers and students and is pleased to continuously improve the service quality. Our determination to add value and create a difference in the educational approach will continue increasingly throughout our future renovation works. At Space Camp Turkey, where the future leaders of tomorrow are trained, we wish to be able to guide the children of the world and shed light on their vision for several years to come.