The very first Türk to go to space in 2023, the 100th anniversary of the Republic of Türkiye.
Turkish space traveler will be sent to International Space Station for scientific researches. One of the 2 candidates to be selected will stay at the station for 10 days.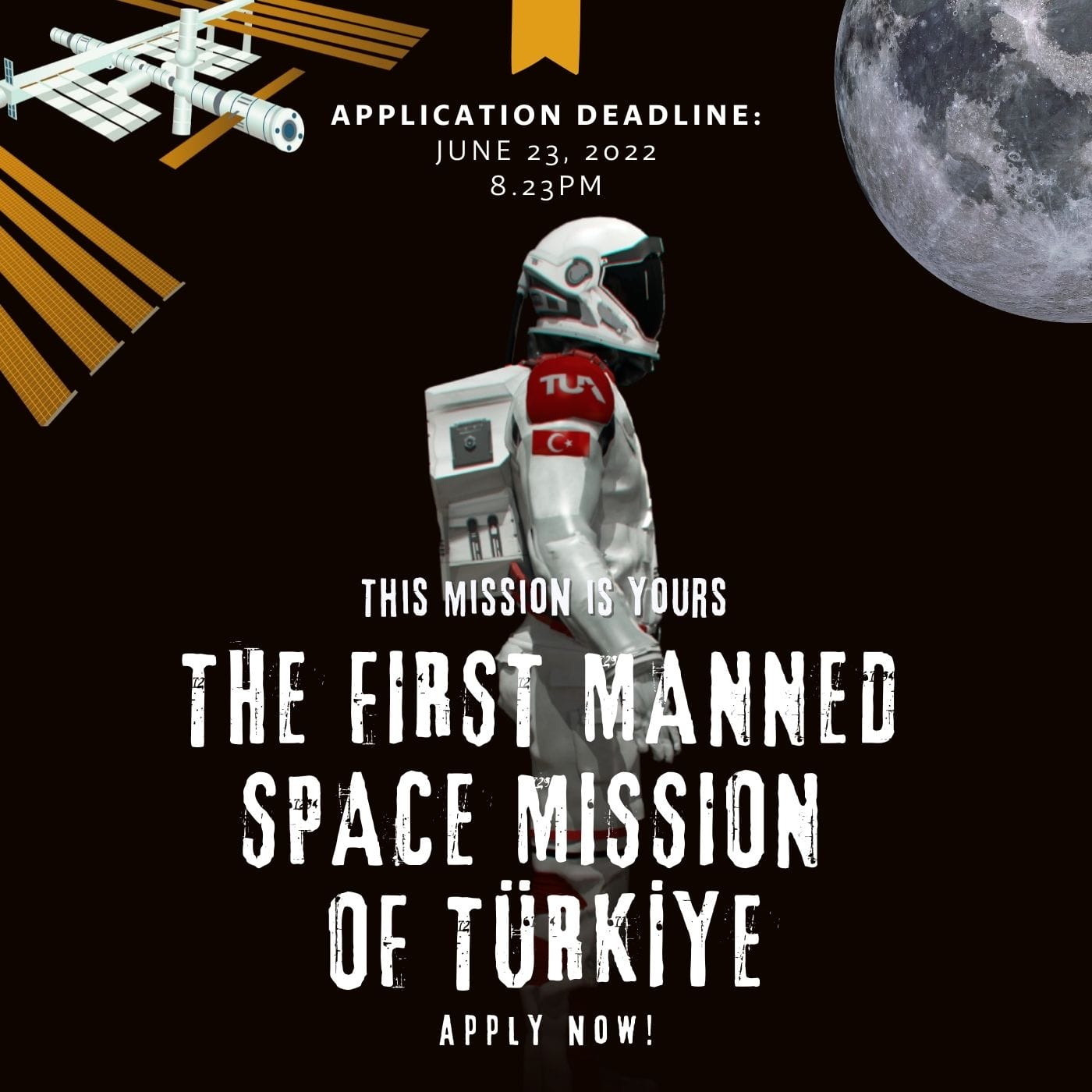 Applicant qualifications to be the Turkish space traveler;
*Be younger than 45 years old,
*Possess a bachelor's degree from the faculty of education in the fields of Engineering, Physical Sciences, Medicine and/or Fundamental Sciences,
*Has a very good command of English,
*Be 149.5 - 190.5 centimeters tall and 43 - 110 kilograms,
*Complies with the determined health criteria.
Applications will be accepted on "uzaya.gov.tr" by 8.23pm June 23, 2022. Verification will be requested through additional information and documents from the candidates who pass the first application phase. Candidates will obtain health tests, be examined and will take English language proficiency tests. The candidate number will be reduced to 2 at the end of all these processes. One of these two candidates will be the first Turk to go to the International Space Station!
Application; https://uzayabasvuru.tubitak.gov.tr/