Space Camp Turkey integrated the Minecraft™ game to its programs after developing unique educational content and came up with a brand new program called "Minecraft New Horizons" for the 9-13 age group which will last 3 days.
Throughout the program, students use the "Minecraft: Education Edition" which is an educational version of Minecraft specifically designed for students to collaborate together to build projects and solve problems. The Minecraft New Horizons program will focus on Mars, which is shown as a potential source of life for the future. Participants will figure out how they can survive on Mars and overcome the dangers while also trying to find solutions to their problems.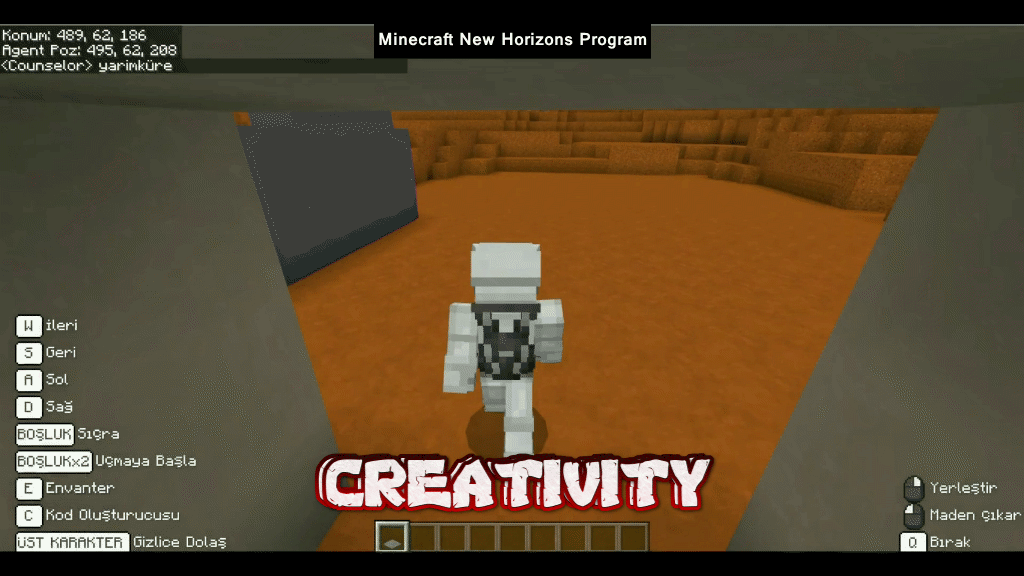 With the new Minecraft New Horizons program, the participants will;
• Learn how to start using Minecraft.
• Improve their creativity, collaboration, and problem solving skills in an immersive Minecraft world.
• Design and build different structures while connecting to popular code learning platforms and learn the concepts of computer science with the Code Builder* program.
• Understand how to build a sustainable colony on Mars.
• Learn to work as a team to complete certain tasks.
• Decide critically about how to use limited resources to build a colony to overcome potential challenges and problems.
• Work as a team to create the 3D model of a Mars Colony in Minecraft.
* Code Builder is a feature that allows students to learn coding in Minecraft using tools including Code.org, Tynker, Scratch and Microsoft MakeCode. Students can use blocks of code or JavaScript to build and create in Minecraft.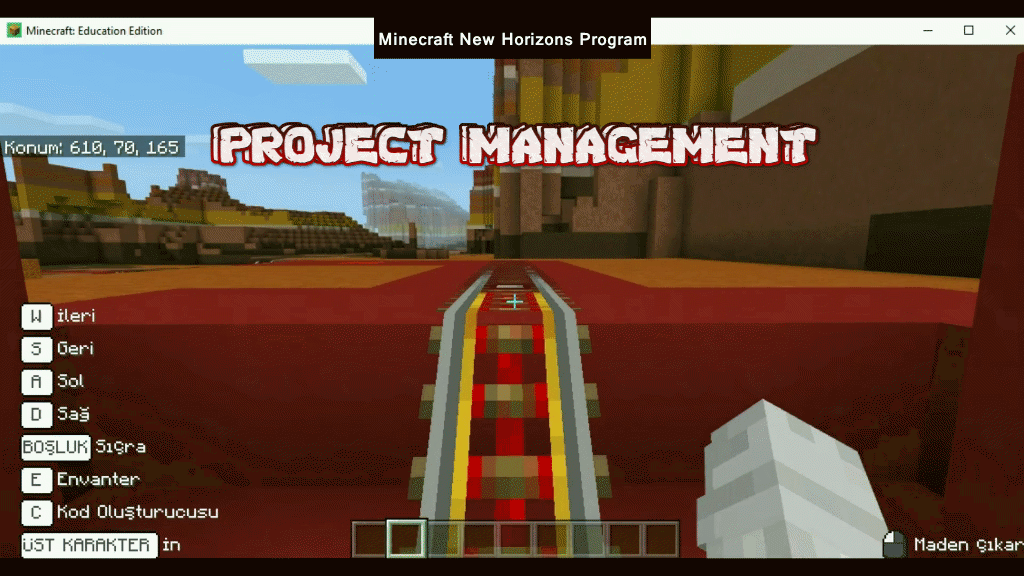 Participants will complete different stages such as introduction, coding, design, and presentation during the program. Along with all the Minecraft related content, they will also ride several simulators such as the Zero Gravity Wall, 1/6th Gravity Chair, Multi-Axis Simulator, RIOT 3D Simulator, and the Hurricane 360 VR Simulator while participating in activities such as the virtual space shuttle mission, night sky observation, rocket construction and launch, and astronomy via the planetarium.
Space Camp Turkey's brand new adventure, Minecraft: New Horizons program, aims to prepare students for the future by building skills like teamwork, communication, critical thinking, and coding while encouraging creative self-expression and problem-solving.
Reservations for the Minecraft New Horizons program are accepted ONLY for groups of 15 or more persons. If you are a teacher looking for an unforgettable cultural adventure full of challenging activities for your students, we would highly recommend you to take a look at our Customized Outer Space Adventure program.
WHAT IS MINECRAFT?
Minecraft is defined as a kind of Sandbox game, a fun game that allows players to set their own paths to complete missions and different from other games in terms of freedom offered to players. Minecraft, which offers its players the opportunity to develop in many areas, from resource management to geometry knowledge, from teamwork to problem-solving skills, has increased its fame after it was bought by Microsoft and became one of the most popular games of the game world with over 90 million active players annually.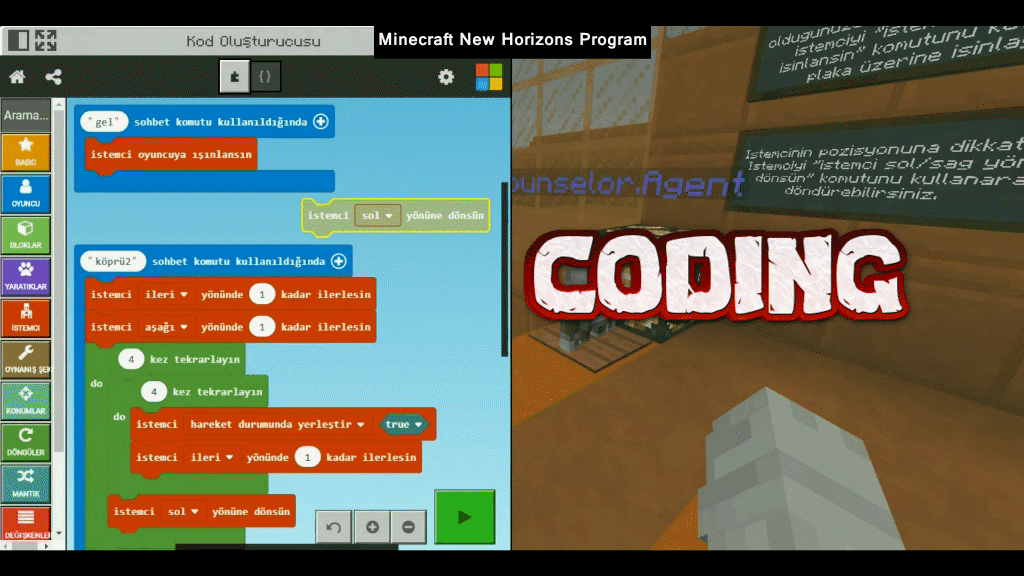 In Minecraft, which can be played individually or as a group, players can build their living spaces in their virtual worlds and make choices to make new discoveries. It is an interesting detail that the characters, landscapes, and material to be used for construction are made up of cubes. There are different ways to play the game; The activities include options such as construction, exploration, agriculture, craftsmanship, mining.